James Corden's special Grammy edition of Carpool Karaoke buckled in one of his favourite passengers – Justin Bieber. The pre-recorded episode features the two in matching white tuxedos heading back to the studio as if having just attended the awards ceremony.
The Late Late Show host works himself up about Bieber wearing a suit identical to his. "Yeah, well it is a big deal," Corden shouts. "Because we already look stupid. I already said I'm wearing white, don't wear the same as me. And what do you do?"
Trying to keep a straight face Bieber replies, "I thought it would be kind of cool."
"Oh did you? You thought it would be kind of cool if we looked like a couple of waiters on a cruise ship?" Corden once again blasts.
Following the little temper tantrum, he cools down enough to ask the singer to apply moisturiser on his face and then the two decide to get down with some Uptown Funk. Corden does most of the singing while Bieber simply dishes out a few lyrics in the chorus until the two break into a synchronised "big box, little box, cardboard box" dance.
They also discuss the night's performances with Bieber referring to the awards host LL Cool J as a "stud" and imitating his famous "lip-licking".
The two then park on the side of the road to go through their respective fake Grammy goodie-bags. Bieber finds a Rolex, headphones, mini iPad, private plane trip to the Maldives and a diamond bracelet in his, while Corden's less impressive bag holds a Danielle Steel novel, candle, a map of Los Angeles and a Chap stick.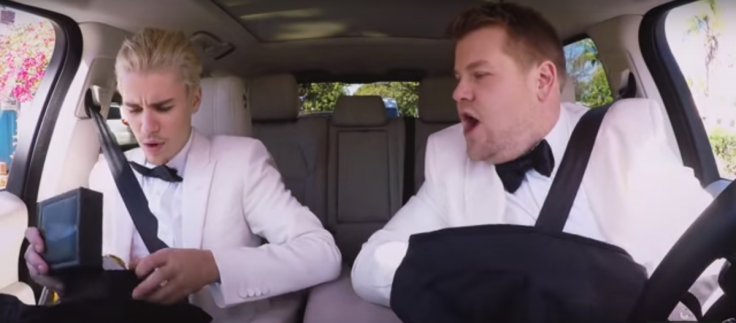 On 15 February, the Love Yourself singer took a cue from his time on Carpool Karaoke and ditched the white tux for a black and white one, which he wore to the Staple Centre for the Grammys. He was accompanied on the red carpet by his half-brother Jaxon who seemed to already know how to work the cameras with that intense pose.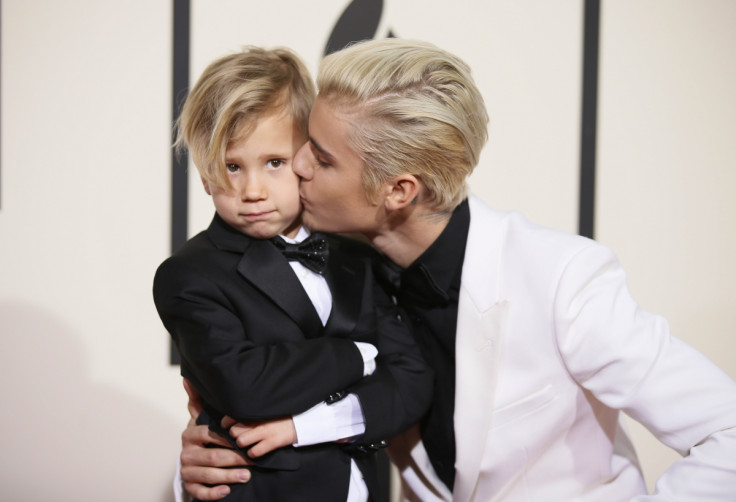 At the event, Bieber won his first Grammy for best dance recording for Where Are U Now with Skrillex and Diplo.