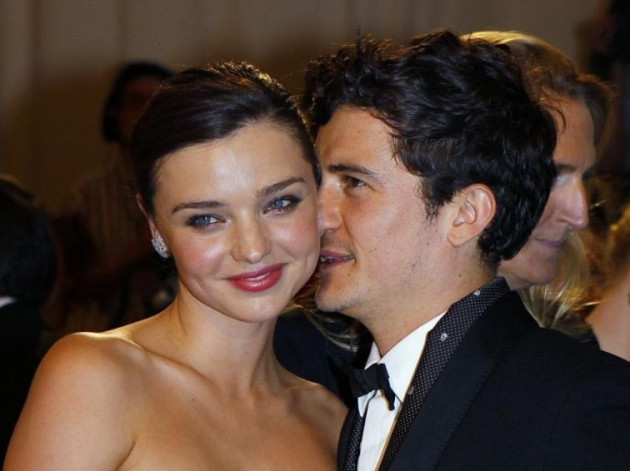 Australian supermodel Miranda Kerr and Caribbean star Orlando Bloom shocked everyone when they said they have split after six years of marriage.
Although the two have amicably separated, the couple was still seen together in Central Park in New York, as they took their two-year old son Flynn Christopher Bloom for a walk.
"We're not friends. We're family," he said, during an interview with TMZ.
However, according to the Sunday People, the former Victoria's Secret Angel's closeness with Canadian pop idol Justin Bieber was reportedly one of the reasons why her marriage to Bloom became strained.
The 30-year-old and Bieber were seen getting friendly at the annual Victoria's Secret fashion show in November 2012. Kerr was modelling and the 19-year-old was performing. The newspaper claimed that Kerr spent hours talking with the Baby singer at the fashion show after a party in a New York hotel.
"Orlando heard that there had been some flirting going on and he wasn't exactly thrilled about it," the report said, citing a source. "Miranda had always claimed that she was a fan of Justin's music. She has taught her son how to say Bieber fever but it is supposed to have caused an issue."
The couple had been together for six years from 2007. Kerr gave birth to their son Flynn in January 2011.