The Canadian pop star Justin Bieber has swapped monkeys for bunnies on the latest lap of his Believe tour.
Just weeks after his pet monkey, Mally, was confiscated by customs officers, Justin Bieber has found comfort with some other playmates, this time in the shape of busty bunny girls.
The teen heartthrob was joined by Playboy bunny girls on his tour bus following a concert in Cologne, Germany.
The three ladies were dressed in the skin-tight Playboy outfits, complete with fluffy tails, bow ties and bunny ears. They were accompanied by Bieber's hefty bouncers and boarded the Canadian star's tour bus.
After spending an hour on the coach with blacked-out windows, the party headed towards a nearby Playboy Club.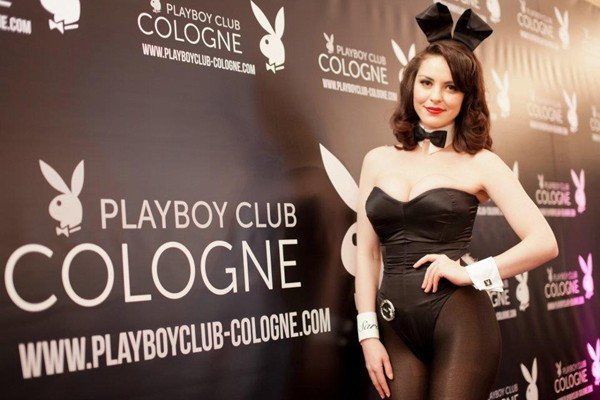 Entry to the Cologne club starts at around 1,500 euros (£1,300) for yearly membership or 15,000 euros (£12,800) for a lifetime membership.
After partying all night, Bieber went back to his hotel more than 200 miles away in the town of Baden-Baden.
Bieber found favour with one particular Bunny girl, who turned up at his hotel room at around 8.30am, dressed in a tight leather outfit and with a female friend in tow. They joined the 19-year-old singer for a couple of hours before making a quiet exit.
Meanwhile, Bieber's ex-girlfriend Selena Gomez is said to have asked him to leave their love scenes out of his next movie.
The Disney actress and star of movie hit Spring Breakers worries that the Never Say Never singer will use them in a 3D special due out at Christmas.
A close source said: "There are some cringe-inducing moments like when she goes to kiss him but spills her ice-cream all over his crotch."
Bieber is trying to shed his squeaky-clean image and move to a raunchier, adult persona.
He has hit the headlines in recent months with erratic behaviour, claims of a breakdown, repeated clashes with photographers, turning up late for gigs and spitting at a neighbour.
One deranged fan even plotted to castrate the Canadian. Dana Martin, serving two life sentences for raping and killing a girl of 15, conspired with a hitman to put a £1,650 bounty on each of Justin's testicles.
They planned to remove the star's genitals with garden shears.
Bieber's Believe world tour continues with more dates in Oslo, Norway on 16, 17 and 18 April.