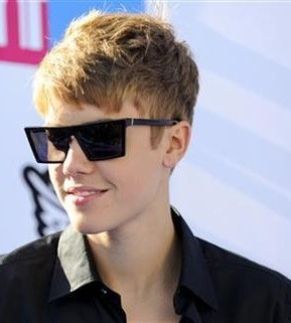 He was crowned the most-followed person on Twitter earlier this year, but a new report suggests that Canadian pop sensation Justin Bieber may have faked his way to the top.
According to research by social media statistics company Socialbakers, over half of the 19-year-old star's followers are fake accounts.
The damning data revealed that only 47% of the profiles that follower Bieber on the micro-blogging site have been categorised as authentic.
Socialbakers spots phony accounts by looking at the number of followers and seeing if genuine tweets have been posted, rather than spam.
The study considers fake accounts to be those who have one or zero followers, and follow less than 50 others. It can also be one which is used to send buzz phrases such as "diet", "make money" and "work from home".
These new findings suggest that Lady Gaga could be the rightful winner of the most followed title.
While just 17.8 million of Bieber's 37 million followers are deemed 'Real', the Paparazzi hit maker still has 19 million genuine followers.