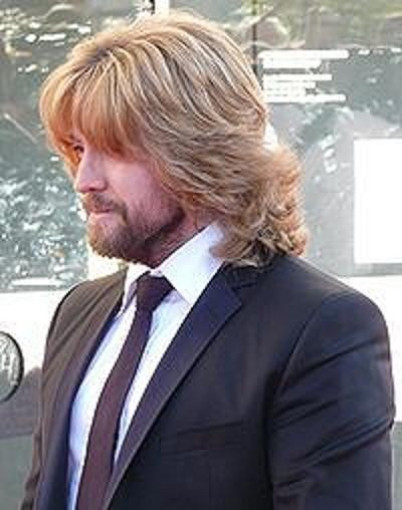 TV presenter Justin Lee Collins pushed his girlfriend in front of an oncoming car while he was drunk, a court has heard.
Anna Larke, 38, told St Albans crown court that the incident was part of a string of abuse she suffered during her nine-month relationship with Collins which left her worried for her safety.
Collins, 38, who has presented TV shows such as The Friday Night Project, denies harassment causing fear of violence.
Larke, of Pirton, Hertfordshire, had earlier told the court that Collins had been "obsessive" during their relationship. Among her claims was that he forced her to write down all her previous sexual encounters, prevented her sleeping with her back to him and deleted her Twitter and Facebook accounts to isolate her from her friends.
Sonia Woodley QC, for Collins, asked Larke about the incident with the moving car, which was witnessed by Collins' co-presenter Alan Carr.
Woodley said: "You once tried to throw yourself in front of a car, didn't you?"
Speaking from behind a screen, Larke replied: 'No. He [Collins] tried to push me in front of a car when he was drunk out of his head.
"I was with him and Alan Carr. We were walking down the street and he was shoving me and pushed into traffic.
"He pushed me in front of a car. I was lucky a man who was walking along caught me before I fell in front of the cab."
Fear of temper
When asked if Carr could confirm this, Larke said that he was also drunk at the time.
The jury heard how Larke would be "bricking it" when Collins came home because of his temper.
She added: "He used to drive me insane. He criticised everything I did."
She was said to have attempted suicide on three occasions.
The court previously heard that the TV host made her throw away her DVD collection "on the basis she found some of the male actors in the movies to be attractive".
Larke described Collins as a generous boyfriend, however, who splashed out on gifts including a laptop, camera, and a wardrobe.
When Woodley suggested it was Larke's idea to collate details of her previous sexual encounters in a Pukka Pad notepad in order to "unburden herself" Larke replied: "The Pukka Pad was a stick he used to beat me in the relationship."
The trial continues.