Justin Timberlake and Jessica Biel 'Marry'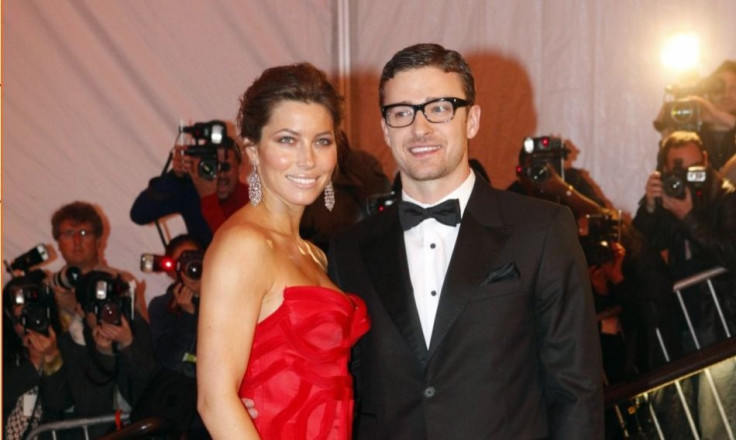 Actor Justin Timberlake has reportedly tied the knot with his longtime girlfriend Jessica Biel in a secret ceremony.
Sources close to the couple claim the marriage took place in the ski resort of Jackson Hole, Wyoming, the same place where they got engaged.
The marriage has been revealed on the website of Hollywood gossip columnist Janet Charlton. "A source just told us that Justin Timberlake and Jessica Biel are getting married in Jackson Hole, Wyoming as we write this!" Charlton wrote.
"They pulled a fast one on everybody! They are in the middle of their ceremony at a very fancy private estate and members of the wedding party are staying at the Four Seasons Hotel there."
Later Charlton corrected herself: "Last night turned out to be the rehearsal dinner and the wedding is actually today."
Corroborating the news, renowned wedding cake designer Sylvia Weinstock revealed that she was in Jackson Hole. "America is a beautiful country; Jackson Hole a marvel," Weinstock tweeted.
Celebrity gossip website Pinkisthenewblog.com also claimed that a stage had been constructed for the past two weeks at a ranch owned by one of Timberlake's friends.
Biel had recently said on ITV's This Morning that they had not planned their wedding but admitted she was worried about having a bridal freak out on her wedding day.
"It's very exciting but it's hard to find the time for it! But it's a good moment just to enjoy it," she was quoted as saying in Metro.
"I have no idea of what I want. I am one of those people who are not very detailed oriented. I don't feel like I'm one of those people who is like, 'This has to be done this way.' I'm more of a big idea person. I will probably give an idea and let it be created. I feel like most of my friends, bless them, always go through some sort of something - one day of 'bridezilla'. Maybe it's just part of the experience," Biel added.
Biel and the Friends with Benefits star Timberlake have been dating since 2007 but split briefly in 2011.
© Copyright IBTimes 2023. All rights reserved.