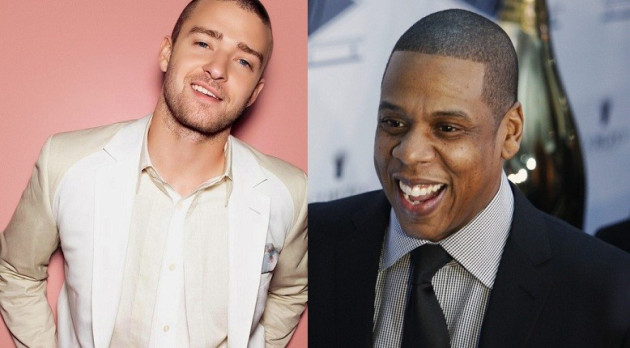 Justin Timberlake has confirmed his comeback to music after unveiling his collaborative track with Jay Z.
The former NSync singer, who hung up his microphone in 2006 to concentrate on his acting career, released his new single, Suit and Tie, from his forthcoming album The 20/20 Experience.
The track, produced by renowned producer and long-time friend/collaborator Timbaland, features a guest verse from Jay-Z.
Timberlake opens the track by chanting: "I be on my suit and tie sh-t, let me show you a few things."
The record also features the lyrics: "I can't wait til I get you on the floor, good-looking, Going out so hot, just like an oven. And I'll burn myself but just have to touch it, It's so fly and it's all mine."
In an open letter to fans on his website, the Friend's with Benefits star said that he had big plans for 2013.
"This year is an exciting one for me," he wrote. "As you probably have heard through the 'grapevine,' I'm gearing up for a big 2013."
He went on to revealed that in June 2012 he "quietly started working on what is now, my next journey with that thing I love called MUSIC.
"The inspiration for this really came out of the blue and to be honest, I didn't expect anything out of it."
Timberlake's two solo albums, Justified and FutureSex/LoveSounds, both charted at No 1 in the UK and spawned a number of hit singles.