The leader of Canada's resurgent Liberal party has clenched an overwhelming victory in the country's 2015 general election, defeating his Conservative adversary Stephen Harper – but who is Canada's new youthful, crusading premier?
Trudeau, just 43, was almost born to rule – although he appeared at first to eschew leadership of his own party. He was born into the very highest echelons of Canadian public life, the son of then prime minister Pierre Trudeau in 1971.
Richard Nixon toasted the young Justin during a state visit to Canada in 1972, calling him the future prime minister. His father said he hoped Justin had the "the grace and skill of the president." Let's hope he is more fortunate.
CBC news has described Trudeau as "sunny, approachable, sometimes too quick with a quip, relaxed in front of a camera and publicly eschewing the dark political arts". He was touted by supporters as the quintessential prodigal son, who returned to clean up Canadian politics after nearly nine years of Conservative government.
His rise to prominence was also a family affair, after he taught first in Vancouver, British Colombia, and then in his native Quebec. He was thrust once again into the limelight when his brother Michel died in a 1998 avalanche and he became a spokesman for mountain safety. The televised eulogy Trudeau gave at his father's funeral in 2000 marked the 29-year-old as one to watch.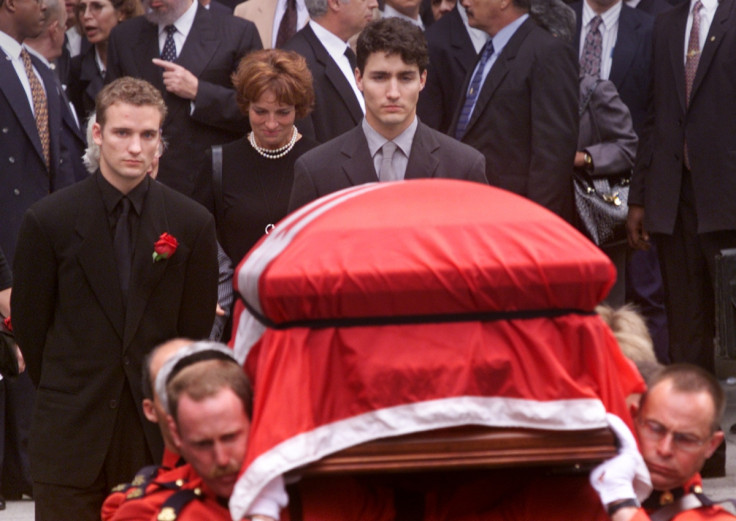 Elected for the first time as an MP in 2008, he initially rejected the idea of leading the Liberal party after they were bludgeoned by the conservatives in 2011's national poll. "Because of the history packaged into my name, a lot of people are turning to me in a way that ... to be blunt, concerns me," he told supporters.
However, he ascended to the leadership of the party in April 2013 with 80% of the vote.
Under Trudeau's leadership the Liberal party has pulled itself out of third place (behind the New Democratic Party of Thomas Mulcair) to return to its seat as the natural party of governance in Canada. On his way Trudeau has had to see off assaults on his background and privilege.
The favoured son has a packed liberal agenda to enact as he takes the helm. He has promised to run a C$10bn (£4.96bn) budget deficit for three years, legalise marijuana, make massive infrastructure investment and deliver middle-class tax cuts, policies that became new symbols of hope in the election campaign, which was one of the longest in Canada's history.