Woman 'slapped back of police car' before Justine Damond was shot dead
Damond was shot dead by a "startled" police officer after reporting a suspected rape in her neighbourhood.
A woman hit the back of a police car involved in the shooting of Justine Damond just before an officer opened fire. That's according to a search warrant filed by the Minnesota Bureau of Criminal Apprehension (BCA), which is investigating the tragic incident.
Damond, 40, was shot dead by a police officer after calling 911 to report a possible rape in her neighbourhood just before midnight on 15 July. As she approached the attending police car from an alley by her house, Mohamed Noor, 40, a police officer, shot her. Damond, from Sydney, Australia, who was engaged to be married, died from a single bullet wound.
Now a newly released warrant suggests the police officer may have been spooked by a sudden loud noise. "Upon police arrival, a female 'slaps' the back of the patrol squad," said the search warrant, reported Minnesota Public Radio. "After that, it is unknown to BCA agents what exactly happened, but the female became deceased in the alley."
It's not clear who the woman hitting the car was. Noor's partner in the car, Matthew Harrity, has said before that a "loud sound" startled the officers, and there has been suggestions the two men feared an ambush. Investigators looking into the incident said "Harrity indicated that he was startled by a loud sound near the squad".
"Immediately afterward [Damond] approached the driver's side window of the squad. Harrity indicated that Officer Noor discharged his weapon, striking [Damond] through the open driver's side window," said a statement from investigators. "The officers immediately exited the squad and provided medical attention until medical personnel arrived."
Noor has exercised his right not to speak to the BCA but has reportedly offered his condolences to the Damond family. Fred Bruno, the lawyer representing Harrity, told The Star Tribune his client feared an ambush when attending the call. "It was only a few weeks ago when a female NYPD cop and mother of twins was executed in her car in a very similar scenario," Bruno said.
Robert Bennett, a lawyer who has represented the families of police shooting victims in the past, including Philando Castile, told CBS News that Justine Damond was wearing her pyjamas when she was shot. "She obviously wasn't armed, was not a threat to anyone, and nor could she have reasonably perceived to be," he said.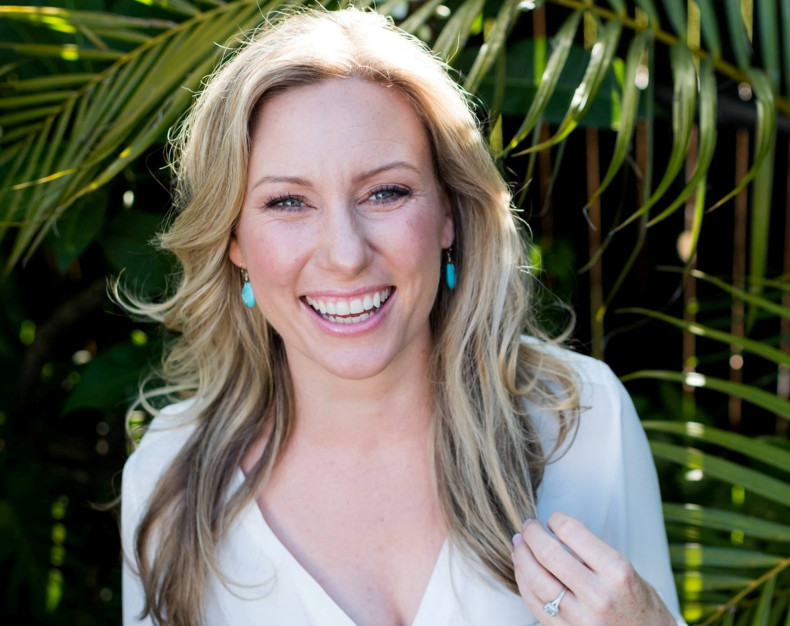 "Our hearts are broken and we are utterly devastated by the loss of Justine," said Don Damond, Justine's fiancé, in an emotional statement to the media. "As you know, it was Justine who called 911 on Saturday evening, reporting what she believed was an active sexual assault occurring nearby.
"Sadly, her family and I have been provided with almost no additional information from law enforcement regarding what happened after police arrived. We've lost the dearest of people and we are desperate for information, piecing together Justine's last moments before the homicide would be a small comfort as we grieve this tragedy."
Minneapolis police chief Janee Harteau resigned over the shooting after the city's mayor, Betsy Hodges, said she and the local population had lost confidence in her. "Justine didn't have to die," Harteau said a press conference before she stood down.