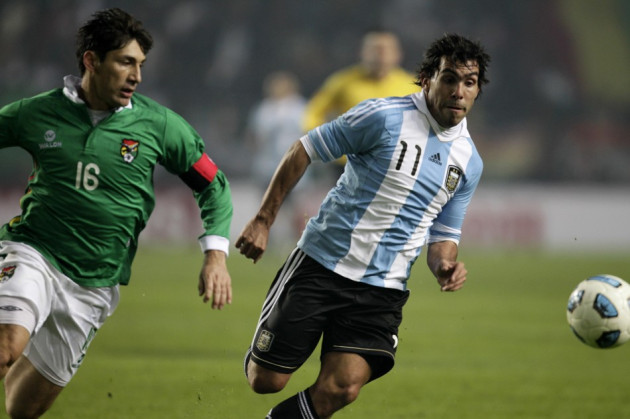 Click here for a full review of today's football transfer rumours
Juventus have made a £45m bid to sign Manchester City striker Carlos Tevez, according to Corinthians president Andres Sanchez.
City rejected a £35m offer from Brazilian club Corinthians for Tevez last week, but reports suggest Juventus have proposed a significantly improved deal to take the Argentina forward to Italy.
Tevez has repeatedly stated that he is keen to return to South America to be closer to his family. But although Corinthians are reluctant to improve their offer, Sanchez revealed that the deal would be valid until January, as he is convinced Juventus won't be able to tempt the forward.
"Nothing has changed. They [Manchester City] have to decide whether to sell or not," he said. "They have a proposal for £45m from Juventus, but Tevez does not want to stay in Europe.
"I keep dreaming. I made the offer in the end, even I was surprised. But it now depends on City. If I am president of a club that has Tevez then I would not want to sell but the word of the player has a lot of weight.
"You see that when the player wants to leave, he will leave anyway. In football, contracts were made to be broken."
Juventus, strongly linked with Atletico Madrid striker Sergio Aguero, have yet to confirm the reports.