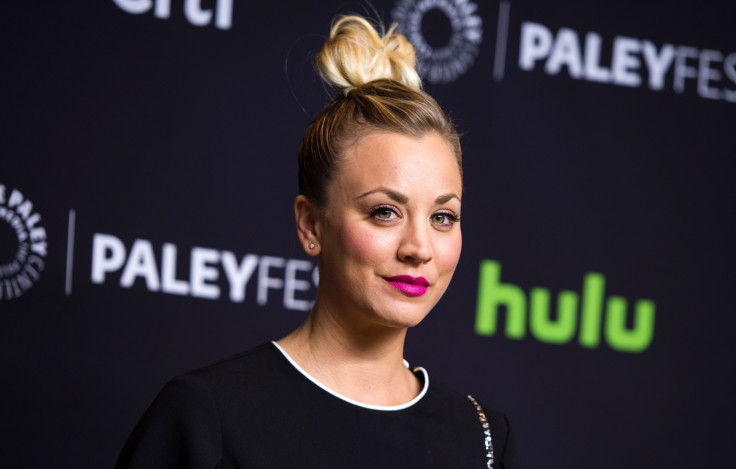 Kaley Cuoco and Karl Cook's romance is heating up! The Big Bang Theory actress posted an adorable image with boyfriend Karl Cook on a social media site and called the equestrian "her partner in crime".

While Karl is seen making a face, Cuoco is sweetly smiling at her boyfriend's antics in the image. The Instagram post is captioned, "Partners in crime". The couple had been spotted at several horseback riding events together, and the CBS star is not shying from showing off her new beau.
Cuoco being an avid horseback rider, immediately bonded with Cook, who is an accomplished equestrian. Previously the 30-year-old actress also shared another post with Cook, wherein they are both kissing atop a horse.
Alongside the image, The Big Bang Theory actress wrote, "Finding someone to share your truest passions with changes everything."
Prior to this, Cuoco was married to pro tennis player Ryan Sweeting in 2013 December and filed for divorce in September 2015. The actress opened up about her divorce while appearing on CBS This Morning in May and revealed that she is not ashamed of what happened.
She said, "You know what, I'm not ashamed of anything that happened. fall in love really hard. I go deep and that person is it for me. I love hard, and when it's over, it's over. Some people make mistakes, and I wouldn't call it a mistake -- it's just what happened in my life, and now I'm excited to see what the future holds. But it happened, and now I have to say I'm happier than I've ever been."
The actress also admitted that going through this divorce doesn't mean she will never fall in love again. She said, "Even when I was going through it, I was like, 'Oh, I'm never gonna love again' -- I can't even pretend to say that because it's not me, it's not my heart. I know that's not me, and I know I will again ... Now I'm in this position and I've actually never been happier."
Cuoco also gushed about her new boyfriend Cook and shared, "I think the horse connection is special. He's special."