Jared Leto is unhappy with Joker scenes being cut from Suicide Squad
'There's so much that we shot that's not in the film,' says Jared Leto.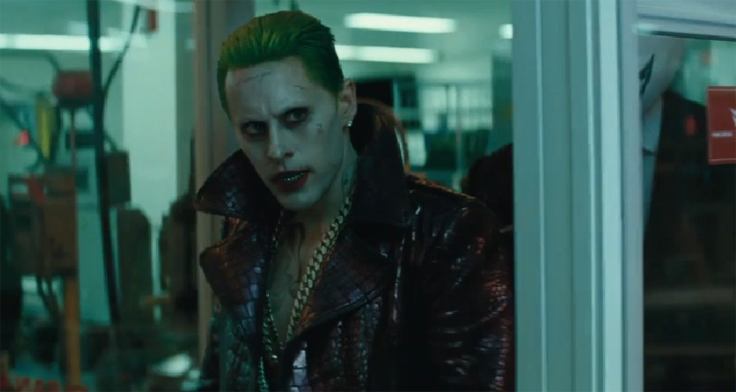 Jared Leto got a chance to play the role of a lifetime aka the Joker in Suicide Squad, but fans may not see all of Leto's performances in the DC movie. The actor recently spoke about Joker's journey in the movie and expressed disappointment at many of his scenes being cut from the film.
Leto told IGN that he has no idea where the character disappears to for the film's second half. He said, "That's a good question. I have no idea. I think he probably went and had a drink or something. Stretched – once you get blown up in a helicopter your muscles get a little tight."
The 44-year-old actor also addressed the issue of his scene being removed from the final cut. "Were there any that didn't get cut? I'm asking you, were there any that didn't get cut? There were so many scenes that got cut from the movie, I couldn't even start. I think that the Joker... we did a lot of experimentation on the set, we explored a lot. There's so much that we shot that's not in the film.
"If I die anytime soon, it's probably likely that it'll surface somewhere. That's the good news about the death of an actor is all that stuff seems to come out," the Dallas Buyers Club actor added.
Suicide Squad features a group of the world's most notorious supervillains being recruited by the US government to fight against a new dangerous threat. The movie is released and is currently running in theatres worldwide.
Other than Leto, the movie also stars Will Smith as Deadshot and Margot Robbie as Harley Quinn. Viola Davis plays US intelligence officer Amanda Waller, with Joel Kinnaman as Rick Flagg. Jai Courtney will be seen as Boomerang, Jay Hernandez as Diablo, Adewale Akinnuoye-Agbaje as Killer Croc and British actress Cara Delevingne will be seen as Enchantress.
© Copyright IBTimes 2023. All rights reserved.