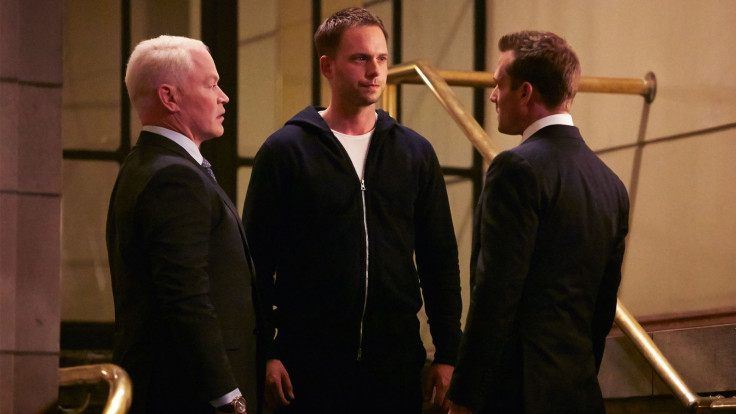 Mike Ross agreed to become an informant and snitch on Kevin Miller after the faux lawyer got to spend some quality time with fiancée Rachel Zane in Suits season 6 episode 4. Mike's decision was not easy and Harvey Specter had to concoct an elaborate plan to change the former's mind.

In the previous episode titled Turn that aired on 3 August, Mike passed out while playing football and everyone suspected that Frank Gallo could have drugged him. Later, it was revealed that Harvey and Sean Cahill had planned to get Mike out of prison, but it was Harvey who took him to Rachel, which angered the former Arrow actor.
The PSL lawyer wanted to remind Mike of what he is missing out on by not being with Rachel and his plan was successful. The episode ended with Mike coming out of Rachel's apartment and telling Sean and Harvey that he was ready to take the deal and become an informant.
The fifth episode of Suits season 6 is titled, Trust, which will air on 10 August, at 9pm EST on USA Network. Mike will try to win Kevin's trust and get some information out of him in the chapter.
The official synopsis for episode 5 of Suits season 6 teases a lot of drama ahead for Mike, Harvey, Jessica Pearson and Louis Litt. Here is the full description of the episode:
Patrick J. Adams (Mike) previously spoke to USA Network about Rachel and Mike's relationship in season 6. He said, "I think there's a lot of love there; there's a lot of trust. There's a lot of faith that when this thing was done, they would find their way back to each other." As Mike is in jail, the couple will not be seen in many scenes as in previous seasons, but according to Adams, Mike's desire to get back to his girl will be a driving point for him.
He explained, "Obviously, because of the story, there's not a ton of Mike and Rachel stuff shot so far. But there's the presence of Rachel in Mike's life -- and the effect that she has on him in the determination that she gives him for really wanting to get out of here and get back to her -- [that's] what's driving him... While they're not together so much, the need and the desire to get back to each other is so strong over the course of the season, that it's a real driving point for Mike."