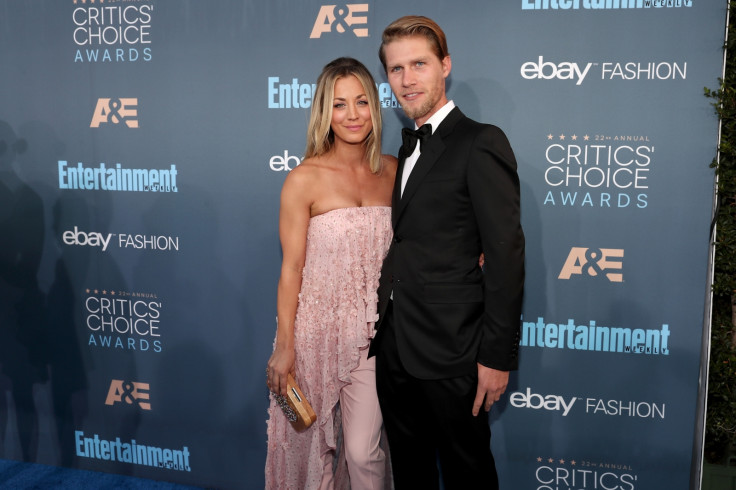 Kaley Cuoco's boyfriend has done it again! Karl Cook took to Instagram to post a candid video of The Big Bang Theory star watching something "intently" on TV.
The clip features Cuoco with her hair tied up unevenly as there is something loud blasting from the television. Cook has asked fans to guess what Cuoco is watching as the caption reads: "Take your guess what @normancook is watching so intently with a bit of confusion; seriously, look at that focus."
This is not the first time Cook has posted a candid photo of her on social media, as the CBS sitcom responded to the post and replied: "lol once again thanks honey" with sarcastic and laughing emojis.
Fans have loved the couple's adorable conversation and took to the comment section to guess what Kaley is watching. A fan commented: "Maybe #gameofthrones cuz she fell asleep watching it and has no clue what's going on. Lol."
"Probably the Bachelorette or something silly," commented another. Some of her followers thought she may be watching The Big Bang Theory early episodes. A user noted: "She's watching an episode of Big Bang...way back at the beginning....when Howard was trying to kick it to her."
Another wrote: "Prolly Sheldon telling her how he has a masters and two PhDs, and how he knows more than anybody alive. #mbok."
Some fans have adored the couple's funny posts on Instagram and said: " Seriously..you are the funniest guys ever!! But wasn't it Kaley's time for revenge first? Haha, I love u guys!! ❤❤
Another user wants them to have their own reality show. "Hahaha! You guys should have your own reality show. I'd watch it religiously," noted a fan. Another responded, "I'm with @therebeccacorry you guys need a reality show."
The Big Bang Theory actress, who recently attended the Comic-Con in San Diego, spoke about her adorable "double rainbow kissing photo" that she shared with her boyfriend on Instagram. She told Extra TV: "I mean..wasn't that great? I couldn't have written that in."
"It's pretty good. I mean it was pretty romantic," she added. The CBS star is dating equestrian Cook since 2016, following her divorce from Ryan Sweeting.