A woman was beaten to death by an armed mob in northern India after a riot sparked by her daughter's decision to wear jeans.
Kamlesh Dubey, 55, was dragged out of her house and beaten to death with a rifle butt after a row with her neighbour who objected to her daughter, Gunjan, wearing jeans rather than traditional dress.
Gunjan and her father Netrapal were both injured, along with at least 10 others, after violence broke out in the city of Aligarh, 90 miles southeast of Delhi in Uttar Pradesh, one of India's poorest states.
There had been a long-running dispute with a neighbour, a woman identified as Phulwati, who had repeatedly warned the family not to allow their 20-year-old daughter to wear Western clothing, said Netrapal.
When Kamlesh Dubey objected, Phulwati is alleged to have rounded up a group of men who armed themselves with cleavers, rifles and iron rods and forced their way into the Dubeys' home.
Netrapal said: "My daughter is an undergraduate student and she feels comfortable in jeans. Other girls in her college also wear jeans.
"But Phulwati came to me one day and asked me to prevent her from wearing jeans because it was vitiating the atmosphere in the colony.
"She said her own sons stare at her because of her jeans. She also told me that other people in the area would start 'eve-teasing' my daughter if I didn't stop her."
"Eve-teasing" is a commonly used euphemism for sexual harassment in India.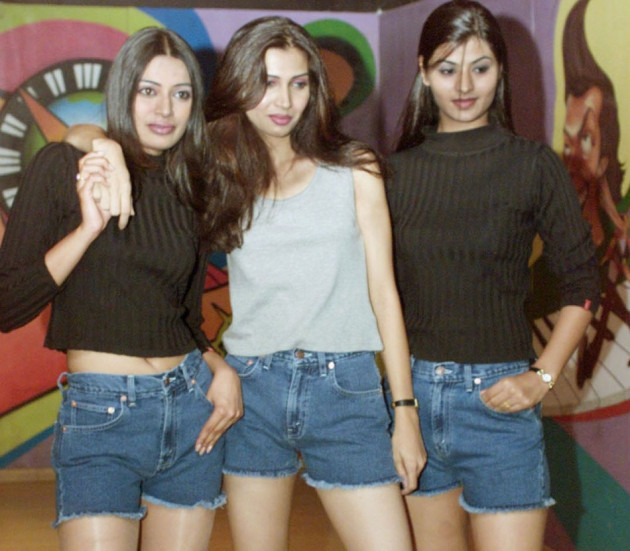 Netrapal, a driver, added: "On Tuesday evening, she [Phulwati] tried to misbehave with my daughter. We didn't react because she had connections with criminals.
"Phulwati was prepared to kill Gunjan and that is why she, along with half a dozen of her associates carrying rifles, reached my house in the night, searching for my daughter.
"They attacked my wife with the butt of a rifle when she came in. She died on the spot. Then they attacked me and my daughter."
Phulwati and another suspect, Ravindra Singh, have been arrested. Gunjan and Netrapal Dubey are in hospital.
Supt Amit Pathak said: "On the basis of what we learnt from neighbours and eyewitnesses, it appears that the woman, Phulwati, was not on good terms with most people in the neighbourhood. She was generally disliked for her habit of shooting off her mouth."
Supt Dayanand Mishra added: "The incident took place because some people misbehaved with a college girl. They were angry because she used to wear jeans. We have arrested Phulwati and Ravindra, who were a part of the mob. A manhunt is on to nab other accused persons."
A post-mortem will be carried out.