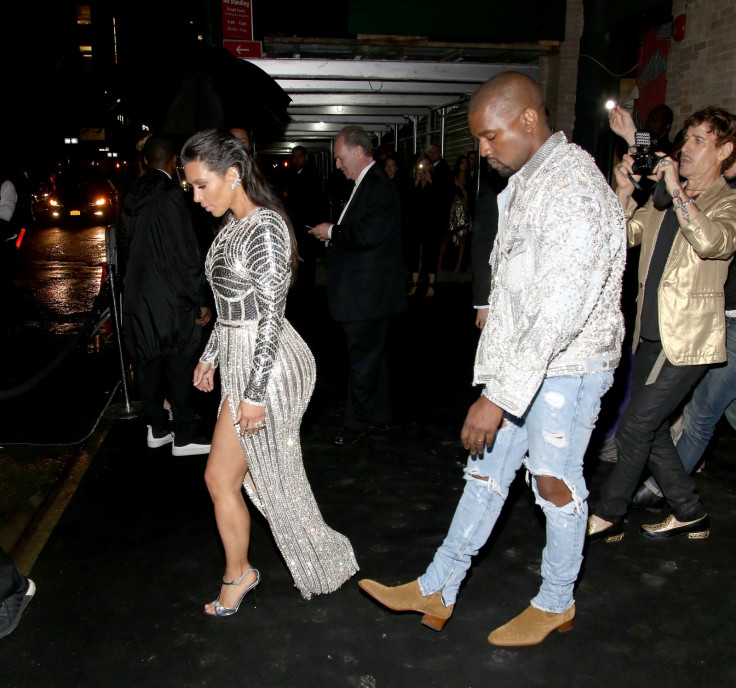 We recently had close friends of the famous reality TV star Kim Kardashian claim that she was a "diva" and now Kanye West's former bodyguard has claimed that babysitting North West is a lot easier than babysitting her daddy! Bodyguard Steve Stanulis who was fired by Kim Kardashian's husband for speaking to the rapper's wife opened up about what he went through working with his former boss.
According to the Sun, Stanulis said: "It is his world and everyone just exists within it. I don't know how Kim stays married to him." The professional bodyguard, who has also minded Oscar winner Leonardo DiCaprio and Spider-Man actor Tobey Maguire remarked: "I had to look after his toddler daughter once and it was so much easier than babysitting the father. He's 10 times worse than what you see.
"You just never knew what would trigger a meltdown."
The father of three explained how the 38-year-old rapper refused to press his own lift buttons, asked guards not to talk when he was present, be in a mood when forced to sit in the front seat of a car and apparently never apologised. The bodyguard continued: "I was amazed by the amount of bizarre behaviour I saw in just two weeks. Imagine what must go on over a year."
Kanye allegedly fired the bodyguard after attempting to speak to the mother of his children, however a former Staten Island police officer denied the whole claim to the Daily Mail and specified that: "Kanye needs to chill the f**k out."
According to TMZ, Stanulis was not fired and Kanye has "no issue with bodyguards talking to Kim". But according to the Daily Mail, Stanulis claims different and says he was dismissed following his decision to travel up to the 36th floor of the hotel to speak with Kim about their plans for Monday's Met Gala, which he believed had changed.
When speaking about both Kanye and Kim, Stanulis said: "They were getting ready for Met Gala. I was sitting downstairs in the Waldorf, and it was around 6pm. I got some information that they were looking to rent a Lamborghini, or something of that nature."
Fired over a missing car
He said they had called their driver down to see if he could obtain the sports car.
"He tried, but he couldn't as it was last minute. I went upstairs to see what was happening as we were supposed to be driving them. I just wanted to make sure we were ready when they were ready. I went up to the floor to the Presidential Suite.
"I was walking and the door was open and I happened to see Kim. I thought I'd ask her or the other security or assistant if there was a change of plan.
"As I was walking up to Kim and the room Kanye walked by. He came from around the corner and saw me walking towards the room. I turned around and said 'Hey Mr West… how you doing?'"
He said the superstar was not happy, did not respond and walked past him.
Stanulis added: "He went to the door and slammed it. I thought that was OK. So I went back downstairs. I told the driver I had no idea what was going on."
Within minutes one of West's senior staff called him and told him he would not be needed any more, effectively firing him on the spot. After accompanying them to the Met Gala, he was due to handle their security the next day, but both tasks were removed.