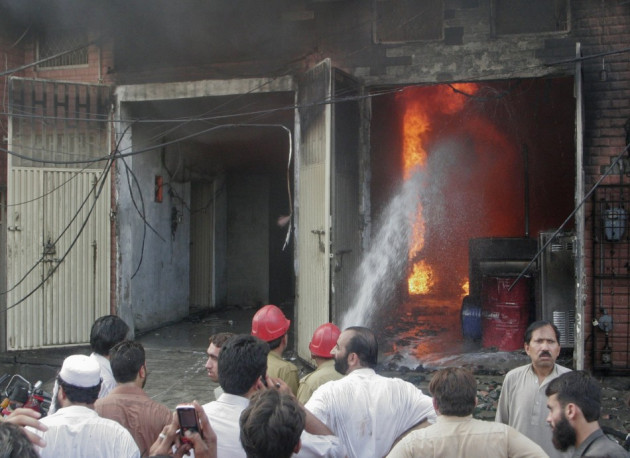 Reports claim 191 people have been killed and many others injured in deadly fires in Pakistan's two principal cities, Karachi and Lahore.
The Associated Press, citing a Pakistan official, reports that 166 people have died in a fire at a garment factory in Karachi, the commercial capital of Pakistan.
The cause of the fire is yet to be known and police are searching for the owners of the factory, who have absconded.
One employee who survived the fire said: "I jumped from my seat as did others and rushed toward the windows, but iron bars on the windows barred us from escaping. Some of us quickly took tools and machines to break the iron bars. That was how we managed to jump out of the windows down to the ground floor."
Around 40 fire fighters were engaged in extinguishing the racing blaze that engulfed the clothes and other materials stored in the building.
"The owners were more concerned with safeguarding the garments in the factory than the workers," another employee, Mohammad Pervez, told Reuters.
"If there were no metal grills on the windows a lot of people would have been saved. The factory was overflowing with garments and fabrics. Whoever complained was fired".
Meanwhile at least 25 people have been killed in a fire at a shoe factory in Lahore. According to the officials, the fire broke out while the workers tried to start a generator.
"We saw our colleagues burning alive, in flames," Shabdir Hussain, an injured employee, said from his hospital bed.
"We could do nothing. We saved our lives by jumping from the roof".
Lack of adherence to safety standards and municipal rules have led to several disasters in Pakistan. The use of generators powered by diesel or petrol is a common sight in a country blighted by the lack of a reliable power supply.