Thanksgiving Thursday was quite a festive one for the Kardashian's. While Kim Kardashian, Kanye West and their daughter North West were missing, the others made up for it. Throughout the day, the sisters were seen tweeting pictures from the Kardashian Thanksgiving.
The whole clan spent their day at the family matriarch Kris Jenner's Calabasas home. Jenner herself shared several pictures of the food. Included in the menu were Khloe's famous macaroni and cheese, and Kris' famous lemon cake. Jenner shared their elaborate menu which included two types of mains, a choice of turkey or honey roasted ham, with two types of stuffing.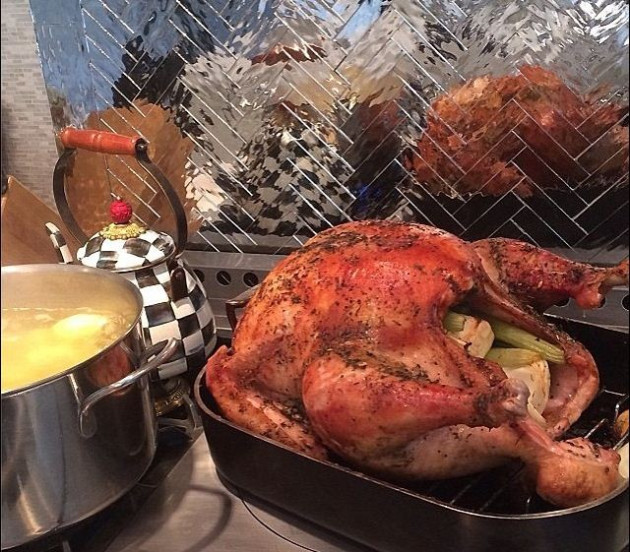 That is not all; the packed dining table was filled with green bean casserole, sweet potato soufflé, elaborate dessert menu and every possible side dish. The desert menu included choice of pumpkin, apple or pecan pie, coffee crunch cake, salted caramel bread pudding and brownies with ice cream.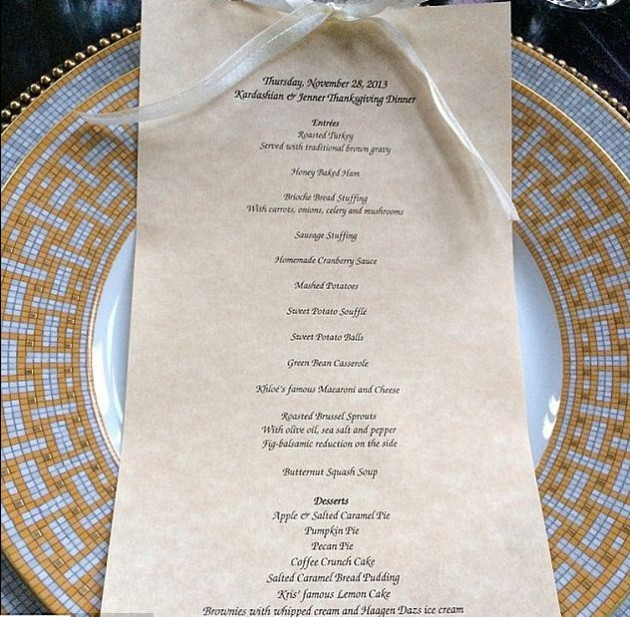 "Happy Thanksgiving!!! So thankful and grateful for friends and family....#Blessed," Kris Jenner tweeted.
"I'm thankful every day, for everything #blessed," Kendall Jenner tweeted.

"Happy thanksgiving twitter world.. Grateful for my family and friends," Kylie Jenner also tweeted. The guest list for the elaborate meal is however not known. There are also rumours doing the rounds that Jenner's estranged husband Bruce Jenner and Khloe's husband Lamar Odom were not invited.