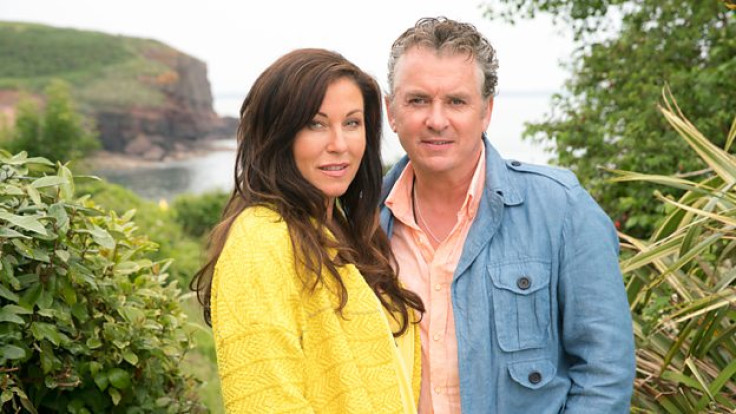 Spin-off shows an often raise eyebrows, so it was a risky move for the BBC to run a separate six-part series based on EastEnders favourite characters Kat and Alfie Moon.
The new programme – titled Kat and Alfie: Redwater – has already caused controversy after already being aired in the Republic of Ireland four days before ahead of its premiere in the UK, with social media users spoiling it for those who haven't seen the first episode yet.
The show follows the post-Albert Square lives of the EastEnders characters – played by Shane Richie and Jessie Wallace – as they arrive in the sleepy Irish village of Redwater in search of Kat's long-lost son.
He is also the twin brother of former EastEnders character Zoe Slater.
Despite Alfie's warning to keep a low profile, zealous Kat – who is going by the name of Kathleen these days – immediately spots a young male who appears to fit the bill of her estranged son.
After jumping the gun and asking a load of questions, she risks getting on the wrong side of the locals, who seem to have a few skeletons in the closet of their own.
The episode makes for aesthetically-pleasing viewing as it's set in the picturesque coastal town of Redwater – which in reality is Dunmore East in County Waterford – and will be joined by great character actors Fionnula Flanagan and Maria Doyle Kennedy.
And don't worry if you're not an EastEnders fan, because little knowledge is needed about the soap to understand everything that's going on. In fact, Albert Square barely gets a mention and the drama – directed by Jesper W Nielsen – ensures that it is a far cry from soaps.
It's a bit of a win-win in terms of potential viewership, since die hard 'Enders fans and newbies have the potential to enjoy it.
Dominic Treadwell-Collins, who is executive producer of the series, described it as "a companion character piece to EastEnders, a whole new world of secrets and lies and a new cast of characters that we hope viewers will take to their hearts."
Let's hope it's good...
Kat and Alfie: Redwater airs at 8pm on BBC1 tonight (18 May).