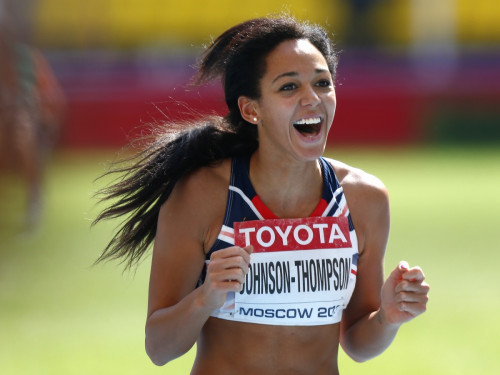 Katarina Johnson-Thompson claimed double gold at the British Indoor Championships after adding the long jump title to her high jump British record in Sheffield.
The 21-year-old heptathlete jumped a personal best of 6.75m in Sheffield to win the long jump just a day after she set a new British record in the high jump with a leap of 1.96 metres.
"It was definitely the best I could have imagined. I didn't sleep last night so I feel really tired and didn't expect to come out and do that," said Johnson-Thompson.
"I skipped the hurdles because I wanted to be really cautious for next weekend, I really want to qualify for the World Indoor Championships in the pentathlon.
"It gives me great confidence, even if I can't get to that standard I know I can get close to it and that's what it's about in pentathlon, being consistent."
The Liverpool Harrier is now placed second on the list of all-time British Indoor long jumpers and will go on to compete in the pentathlon at the IAAF World Indoor Championships in Sopot, Poland if she qualifies for the event during the Dutch Championships next week.