Kate Middleton and Prince William's choice for their son's godfather, Guy Pelly has made a sexually explicit video to promote his nightclub.
Guy Pelly put the ad online within hours of being named as one of Prince George's six godparents.
The video features two topless women stripping off to reveal studded leather bondage gear, and taking part in a threesome with a man.
It also shows bizarre scenes including a man walking hand in hand with a woman clad in just underwear, wearing a giant decorated skull.
Another features a toy train set.
The three-minute film was created to publicise raunchy new Do Not Disturb nights in the Tonteria club in London's Sloane Square.
Enticements to attend the launch include "lesbians, Mexican porn, gimp masks, whips and latex".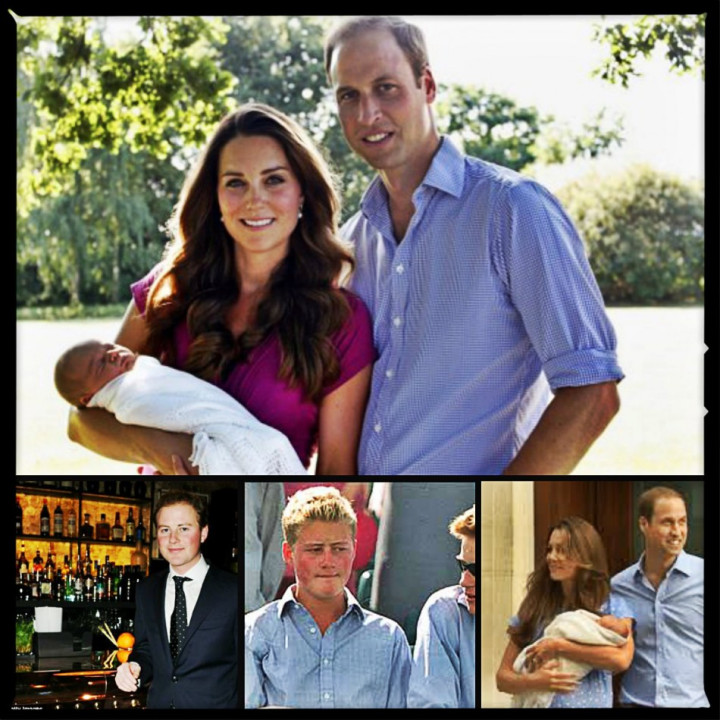 The clip was uploaded to video sharing site Vimeo, with a warning saying: "DO NOT watch if easily shocked."
Royal pal Pelly - best friend to Prince William - is credited as the "toy train set conductor".
The publicity stunt will do little to endear Pelly to the royal family. He has already been accused of introducing Prince Harry to drugs.
His hellraising behaviour in the past has included stripping off while drunk during a polo match. In 2012 he received an eight-week driving ban for doing 129mph.
Pelly, the son of wealthy Kent landowners, has a chequered public history. He was exposed by a tabloid newspaper in 2006 smoking cannabis at a party at which Prince William was present.
He was also with Prince Harry when he controversially hired a Nazi uniform to wear to a private birthday party in 2005. Pelly was dressed as the Queen.
However, Pelly is keen to take his new royal duties seriously. When he was chosen by Kate Middleton and Prince William as their firstborn's godparent, a source said the nightclub owner was "thrilled to bits".
In line with royal tradition, Prince George is likely to have six godparents and other candidates include William's best friend Thomas Van Straubenzee, his former private secretary Jamie Lowther-Pinkerton and ex-nanny Tiggy Legge-Bourke.
Several of Kate's friends are also in the running, along with her sister, Pippa Middleton.
Watch a promo video for the Tonteria nightclub