Kate Middleton accused of 'insulting, bullying' Prince Harry at charity visit
The Princess of Wales made a remark about talking therapy while promoting mental health.
Kate Middleton has been accused of insulting and bullying Prince Harry following a visit to Open Door Charity in Birkenhead with Prince William to promote mental health.
The Prince and Princess of Wales spent time with staff, mentors, and volunteers to learn about the progressive therapeutic models developed to help young adults with their mental health issues. At one point during the visit, the mum-of-three talked about how talking therapy may not be suitable for everyone.
According to The Sun, she had asked about how producing music and taking part in those workshops help. One person replied that it helped him in expressing his emotions saying, "Producing music and letting out what you're feeling is better than saying it in a clinical atmosphere."
She then responded, "Talking therapies don't work for some people, they're not for everybody. It's so important to have a range of therapies."
Her comments come after Prince Harry talked about how therapy helped him overcome his mental health problems in his memoir "Spare." In it, he talked about using psychotherapy language including "trauma."
Likewise, the visit came amid the backlash against the Prince and Princess of Wales over the revelations in the duke's memoir. While others saw the couple championing mental health awareness, there were those who urged them to step back from the campaign because of their alleged behaviour toward Prince Harry.
Over at Twitter, one user said the couple "being ambassadors for mental health" reminds her of "the school bullies that were made senior prefects because of their parents" and added, "They obviously do not give a toss and it's only bs PR to try and improve their image. Big fail and an insult to all that struggle."
One wrote, "So the abuser and his wife #kkkate first outing since Harry's book release was to meet mental health support services. It's purely disgusting when we know what the abuser thinks about mental health."
Another accused Prince William and Kate Middleton of being "beyond insulting" as they continue to speak about mental health and anti-bullying.
In "Spare," Prince Harry wrote that Prince William expressed his concern that he has been "brainwashed" by his therapist. He also suggested to his brother that they attend a joint therapy session because it would be good for them but he refused.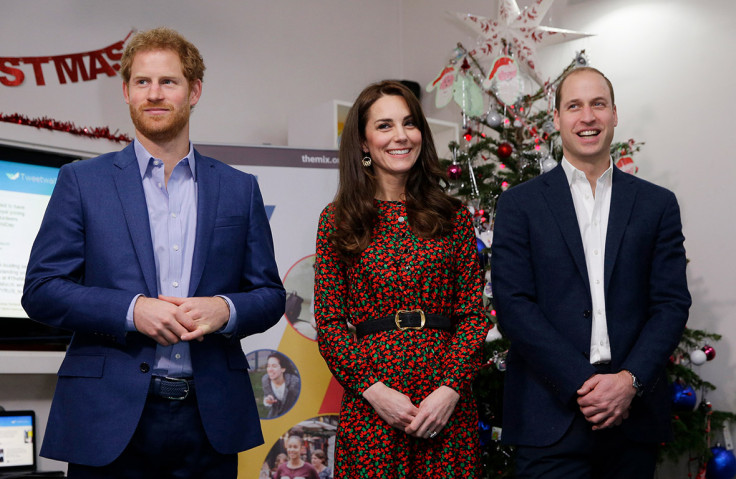 © Copyright IBTimes 2023. All rights reserved.