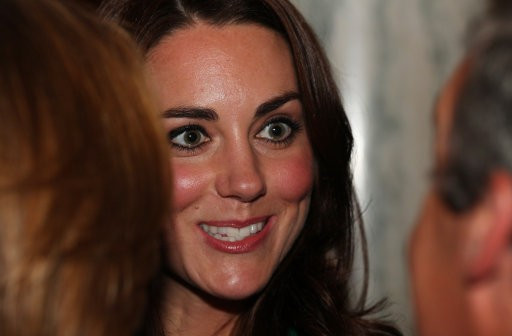 The latest update on Kate Middleton's Christmas plans might shock her hardcore fans.
The Duchess of Cambridge is due to spend her first Christmas as a royal family member at Sandringham House which is believed to be one of the most haunted places in Norfolk.
There are nearly 300 rooms in the mansion. Queen Victoria had bought the estate for the then Prince of Wales, who later went on to become King Edward VII.
According to a report in the Mirror, a very specific timetable has been decided for Kate on what to touch, what to eat, where to be and when. "Everyone believes there are ghosts because so many have experienced them, -including Prince Charles. There are old parts of the house where nobody wants to go or be alone, and Kate will be told all about them. If she goes wandering around the house alone, she could be in for a nasty surprise," an unnamed courtier has told the paper.
There are several spooky tales associated with Sandringham, the most popular of which is the sighting of an apparition which is believed to be that of Lady Dorothy Walpole, Viscountess Townshend. Also known as the Brown Lady of Raynham, Lady Walpole died way back in 1726. The legend has it that Lady Walpole, the sister of Sir Robert Walpole, was locked up in the family estate at Raynham Hall following a love affair. There are two conflicting theories about her death. It had "officially" been reported that she died of smallpox. But another theory suggests that she died of a broken neck after being pushed down the grand staircase.
The other paranormal episodes associated with the mansion include poltergeist activities. Christmas eves are particularly the time, they say, when phenomena like mysterious footsteps in empty corridors occur. Also among the popular tales are doors opening and closing and lights being switched on and off without any human intervention. Properly made beds would become unmade all on a sudden, with blankets thrown off.
The queen and her extended family used to spend their Christmas at the mansion.
Many prominent royals - including Prince Charles - claimed to have had paranormal experiences in the mansion.
Several royal residences in the UK, including Buckingham Palace and Clarence House, are associated with paranormal activities. The ghost of Queen Elizabeth I was seen at Windsor Castle and an apparition of George II appeared at Kensington Palace, they say.