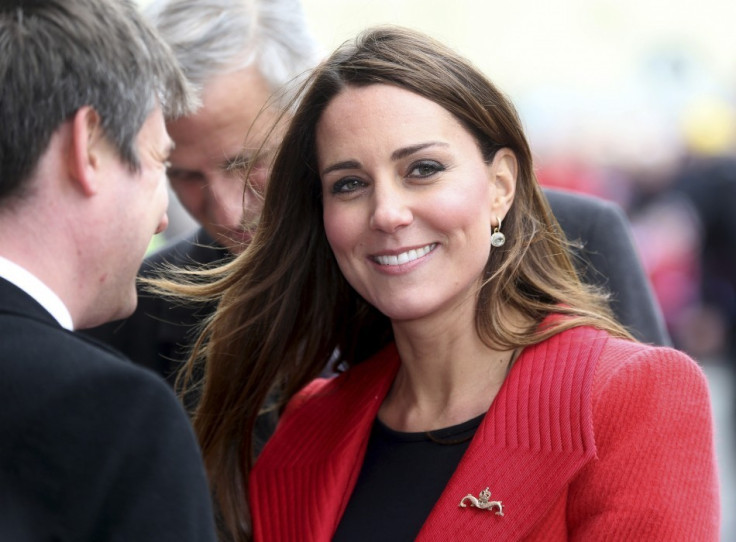 Kate Middleton is believed to be on her way back to London after spending the last few days at her parent's home in Berkshire.
The Duchess of Cambridge went to her parent's home in Bucklebury to escape the London heat last week.
However, royal security around the home has now dispersed, sparking rumours she may be on her way to hospital.
"All royal protection officers in Bucklebury appear to have left. Gates at Middleton family home left wide open," Hello! magazine quoted one Twitter user as saying.
If she is not on her way to give birth to her first child at St Mary's Hospital in London, she will probably be going to her home in Kensington Palace.
However, a palace spokesperson refused to comment on her whereabouts, telling US Weekly: "We wouldn't comment on the exact whereabouts of the Duke and Duchess - we wouldn't normally do so in their private time."
Edge of our seats
Kate was thought to have passed her due date last week but it is now thought to be today (19 July), with a hospital source telling the Telegraph: "A small number of staff at St Mary's who might be called upon when the Duchess gives birth were told they had to remain teetotal for a month before the due date. They were told the due date was 19 July."
The duchess also sparked labour rumours when the Queen made a swift exit from Lord's cricket ground, where she was watching the Ashes.
Prince William was staying with Kate in Berkshire, having taken leave from his position with the RAF search and rescue team in Angelsey, north Wales.
A source at the RAF told US Weekly that William's colleagues are excited for the royal birth and that they had expected the future king or Queen to have already arrived.
"We're all on the edge of our seats for news. I thought the baby would be born by now!" they said.