Kate Middleton's 57-Room 'Apartment' Makeover Costing Taxpayers £1m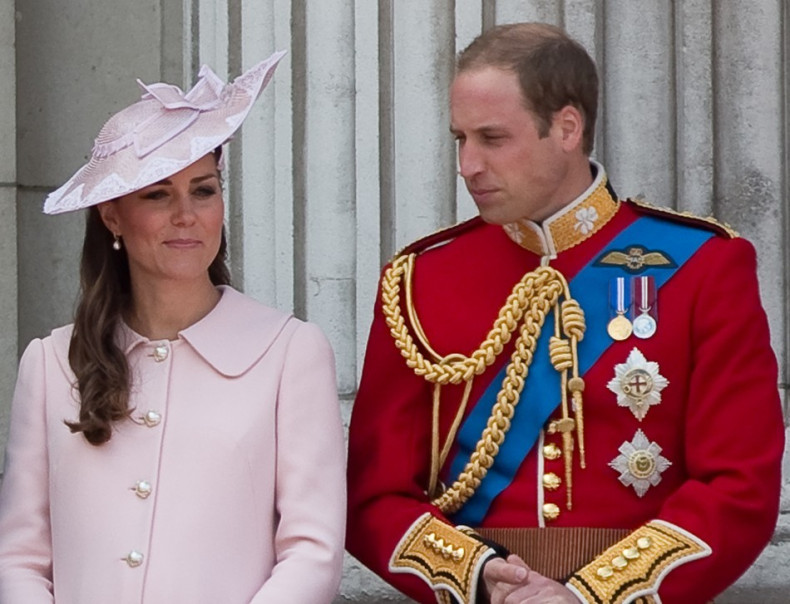 Rebuilding work on Kate Middleton and Prince William's Kensington Palace apartment is costing the taxpayer £1 million, Buckingham Palace accounts show.
The Duke and Duchess of Cambridge have spent £600,000 on internal work, while a further £400,000 has been spent on external repairs, including renewing the roof of the apartment.
The cost works out at nearly £20,000 for each of the apartment's 57 rooms, which will be shared by three people - one of whom is a baby.
However, republicans fear not - the cost of decorating the apartment will be met privately.
Kate was recently seen shopping for antiques in Hungerford, a regular pastime while staying at her parents' home in Bucklebury, Berkshire.
Heavily pregnant Kate was seen wearing a Burberry trench coat, black trousers and black ballet pumps as she visited Youll's Antiques.
An onlooker told US Weekly: "Kate looked really happy. The weather was a bit windy, but she smiled as she walked around the town ... Her bump is really big now!
"Kate often goes shopping in Hungerford when she is staying at her parents' house. She has a good eye for British antiques."
The Duchess is due to give birth in the middle of July although some sources have suggested her due date is earlier and she will give birth at the start of the month.
Asbestos removal
Kate and William are expected to move into their Kensington Palace apartment in the autumn once work on the building is complete. The apartment was home to Princess Margaret up until her death in 2002.
Accounts show royal spending overall increased by just under £1m last year, rising to £33.3m in total. However royal representatives were quick to claim the figures actually represent a reduction in expenditure.
Sir Alan Reid, Keeper of the Privy Purse, said: "In the year of the Queen's Diamond Jubilee and the London Olympics, the Royal Household has achieved a real terms reduction in expenditure on supporting the Queen's official duties.
"The Royal Household has continued to reduce its expenditure funded by the taxpayer in successive years since 2008/09, achieving a real-terms reduction of 24% over the last five years.
"A significant part of the increase to the Sovereign Grant in 2013/14, supplemented by further income generation, will be used to tackle a backlog in essential property maintenance at the working royal palaces."