Kate Middleton has stepped into Prince Philip's role as peacemaker in the royal family
The Duchess of Cambridge has been described as the "glue" that will keep the royal family together.
While Queen Elizabeth II was busy handling the matters of the state, her husband Prince Philip ensured that everything was going well within the British royal family, and was often credited for resolving the issues and keeping the family together. Royal experts believe that Kate Middleton has now taken up this responsibility after the death of her grandfather-in-law last month.
Kate, who will be in Prince Philip's role as the consort of the monarch when her husband Prince Philip accedes to the throne, has become the royal family's "greatest asset." Vanity Fair royal editor Katie Nicholl described the Duchess of Cambridge as the "glue" that will keep the royal family together, and said she is "the perfect vehicle for good PR for the family" in these difficult times.
"The royal family realise they have a really important key player here and they're bringing her centre stage. I think Kate is the glue. In the same way that the Duke of Edinburgh was always the one who would help resolve family issues. He was the patriarch of the family. I see Kate stepping into that role. Trying to keep things together," Nicholl told 60 Minutes Australia.
Nicholl also discussed the notion that the crown should skip Charles and Camilla in the line of succession and move straight to William and Kate after the Queen, and noted that the Cambridges might prove a "more popular King and Queen" than the Wales couple.
"But the idea of breaking constitution and that is essentially everything the Royal Family is built upon is really something that's not going to happen," Nicholl explained.
The royal expert also noted that William and Kate "have been more real and reliable" in their roles when compared to other royals. "For someone that wasn't born royal she does royal incredibly well, she can't put a foot wrong," she said about the Duchess.
Meanwhile, Kate and William have made a number of subtle changes in their public image since the recent drama in the family caused by Prince Harry and Meghan Markle's interview. The couple even launched a YouTube channel, where they showed off their playful sides by sharing behind-the-scenes videos.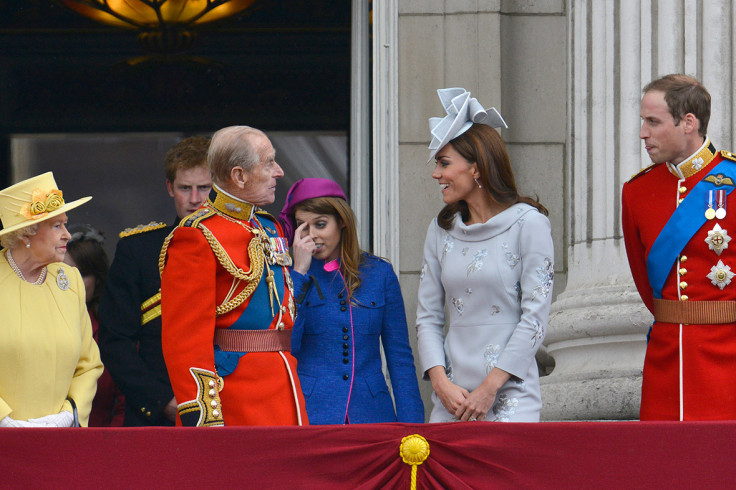 © Copyright IBTimes 2023. All rights reserved.