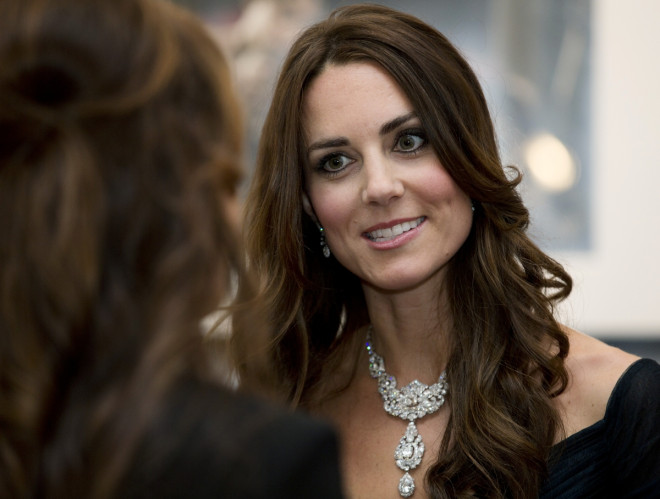 While as much as has been speculated about Kate Middleton's wardrobe for her upcoming trip to New Zealand and Australia, the Duchess of Cambridge's dresses are surely going to keep fashion police glued to media coverage next month.
It has now emerged that Kate Middleton will have more than 30 dress changes during her three-week tour in April.
Though no details of Kate's dresses are released, the 32-year-old Catherine is expected to wear both store-bought and bespoke designer outfits by her favourite designers, including Alexander McQueen and Alice Temperley.
"A number of outfits she's wearing on the tour are off-the-rack pieces, however they're being tailored to her body shape," a source was quoted as saying by the US Weekly.
The Queen has reportedly asked her personal dresser of over 20 years, Angela Kelly, to help Kate select jewels for her trip.
"The Queen's dress maker, Angela Kelly, and her team have been involved in a lot of the wardrobe prep," the source added.
Besides trying and deciding on dozens of dresses, Kate is also thought to be busy with packing statement jewels from the Queen's personal collection for the trip.
However, the Duchess is not likely to be seen wearing any of the Queen's famous tiaras in Australia or New Zealand, the report said.
"Although Kate won't be wearing tiaras on the tour, the Queen has given Kate total access to her private jewel collection so she can wear some exquisite pieces," the source said.
"She has been allowed to pick out as many items as she needs. She's working with a wardrobe coordinator to put together her outfits."
Kate's overseas visit, along with Prince William and Prince George, begins on 7 April. This will be William and Kate's first official tour abroad since the birth of baby George and third since they became the Duke and Duchess of Cambridge after their wedding in April 2011.