Kate Middleton left speechless as cheeky schoolboy asks her: 'How many cars do you have?'
The Duchess joined a group of children in a lesson on environmentalism at Land Rover BAR Roadshow.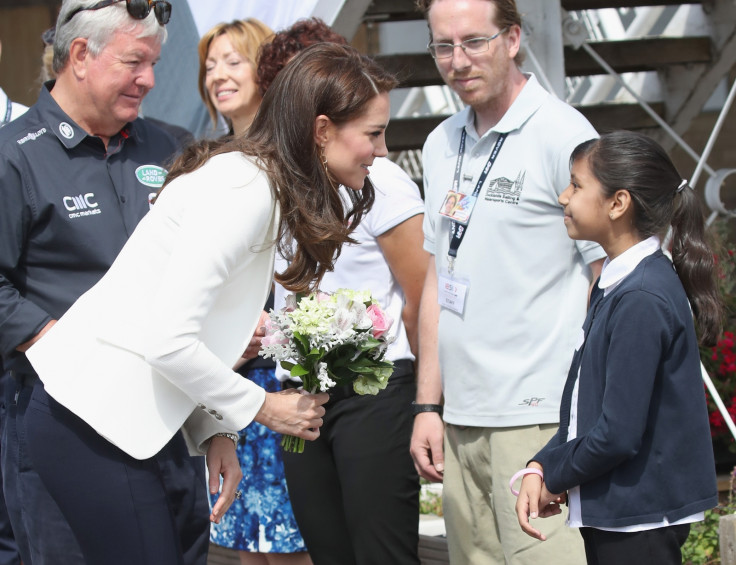 Kate Middleton joined a group of children in a lesson on environmentalism today (16 June).
While discussing the environmental impact of plastic on birds the Duchess of Cambridge was left speechless when a cheeky student put her on the spot.
The pupil Rafi Ahmed asked: "How many cars do you have?" Kate, 35, couldn't contain her laughter exclaiming: "Oh my goodness" before revealing that she has a Land Rover.
Year five Rafi said: "I said 'how many cars do you have?' She said she had a Land Rover. She asked me "what's your favourite car?" I said a Lamborghini. "I felt like I was going to be famous."
Kate was attending the charity's Land Rover BAR Roadshow at the Docklands Sailing and Watersports Centre on Friday as Patron of the 1851 Trust Mail Online reports.
The 35-year-old helped teach the children to use hessian bags and bamboo toothbrushes to save plastic.
Wearing her favourite skinny blue J Crew trousers, a white Zara jacket and low-heeled courts, also by J Crew, the Duchess opted for a nautical look for the visit. Later speaking via video link with British Olympic sailing legend Ben Ainsley she revealed how she and William had been 'glued' to the television watching the British team crash out in the semi-finals.
"Commiserations, obviously, but really well done. We've been watching with really keen interest. Both William and I have been glued to the telly. Well done to you guys," she said. "I gather now you're on to the next thing."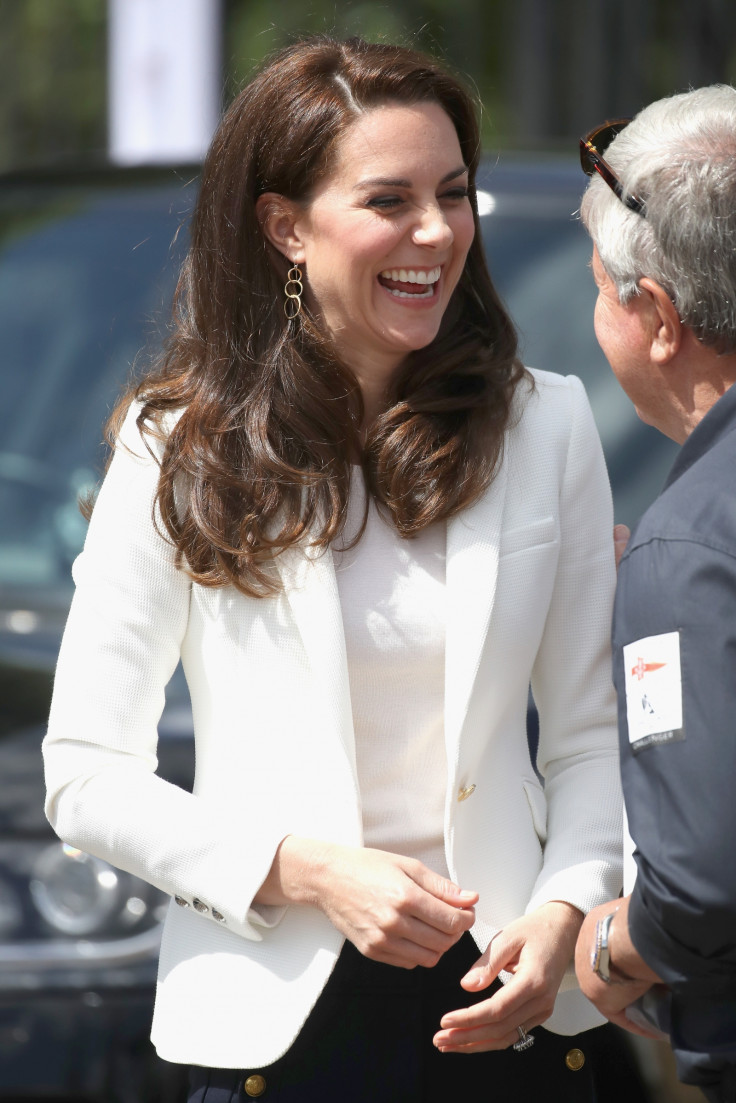 Ben, 40, who launched the British team in 2014 with Kate's support told the Duchess: "It's fantastic to see the work the trust has been able to put together, it's great to have your help with that. In the Americas cup, it's a really fascinating design project.
"To have young people come down to see how the boats get designed and built and hopefully inspire them to a future in engineering and design, that's a fantastic project."
Earlier, Kate interacted with some of the children who described it as "amazing" to meet the royal. Students from four schools in East London joined the Duchess in an educational treasure hunt where they answered questions on science and technology, Land Rover BAR and the America's Cup.
The 1851 Trust roadshows uses the inspiration of Sir Ben Ainslie's British America's Cup challenge to inspire both primary and secondary school pupils into STEM subjects (science, technology, engineering and maths).
© Copyright IBTimes 2023. All rights reserved.