Kate Middleton Reveals Pregnancy Frustration as she Tours Athletes Training Centre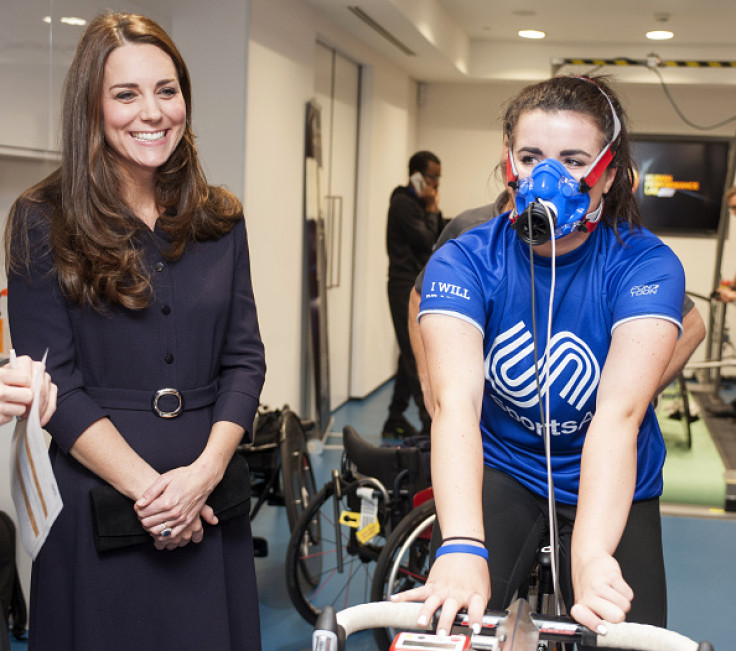 Known for her love of sport, the Duchess of Cambridge was in her element as she toured the GSK Human Performance Lab for athletes in Brentford, Essex.
Kate, who is 16 weeks pregnant with her second child, chatted with young athletes who were put through their paces with a range of physical and mental tests.
The visit was organised by SportsAid, a charity that supports young athletes and aims to help them realise their potential.
The Duchess, who is patron for SportsAid revealed her frustration at not being able to exercise while pregnant.
Invited to take part in some exercises which test mentality agility, she smiled saying; "Finally, something I can do while I am pregnant!"
Wearing a plum £450 dress by British label Goat and knee high elasticated black boots, there was little sign of her a baby bump as she focused on the tests.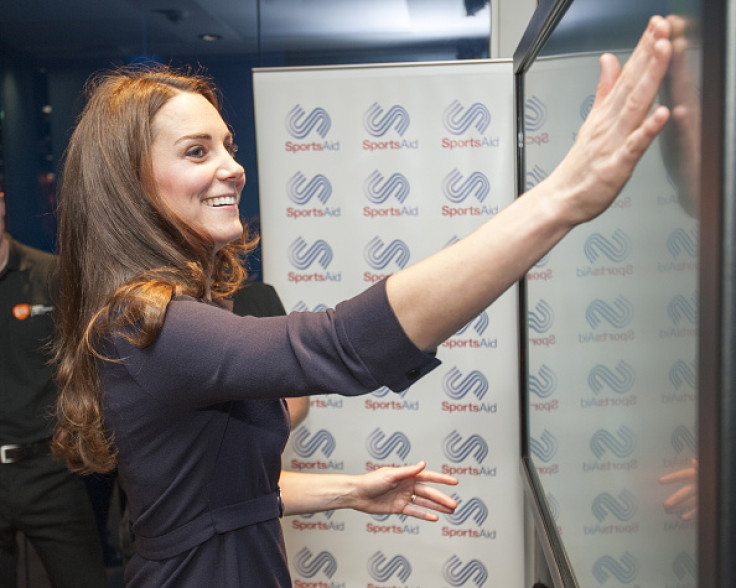 Kate was put through four tests of increasing difficulty by neuroscientist Barry O'Neill which involved her tapping coloured circles on a large screen. On one she was instructed to only press the green buttons and not red, on another to ignore verbal instructions to press one colour while tapping another.
The 32-year-old, who is known to be fiercely competitive with Prince William, commented: "You should have my husband here."
Mr O'Neill said that the Duchess had done well for "a woman of her age". "I'm not being rude, I must stress, but your reflexes do decrease every decade you age," he explained.
"Until now sports science has concentrated on what we call a headless approach. Concentrate on the body and leave the mind to somewhere else. We are trying to change that here.
"Jensen Button was here recently – he's 34 – and completed the tests without a single mistake."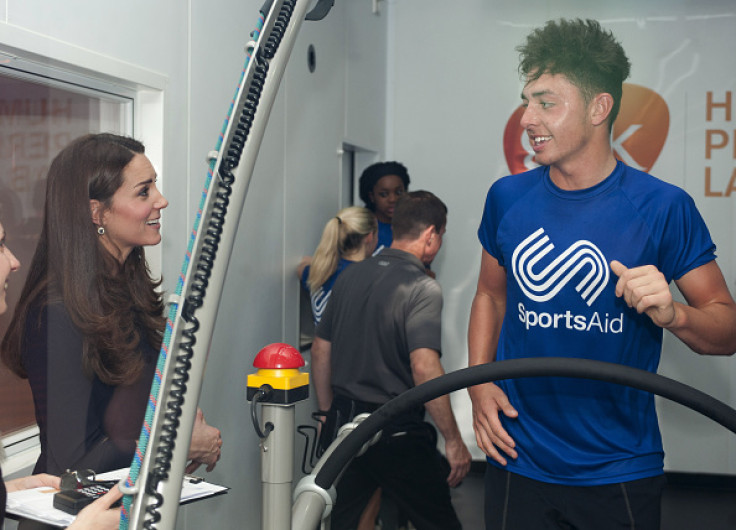 The Duchess was clearly taken with the concept of uniting mind and body and commented: "It makes you wonder whether he is a good driver because he is so sharp mentally or whether the years of driving have honed it. It's remarkable that people haven't really thought before of working the mind and body as one. This could be used in so many environments, even in an office. It is absolutely fascinating."
Kate was introduced to some of the young athletes hailed as the country's 'brightest hopes for the future' who were benefitting from a day's workshop at the world class facilities.
Golfer Emma Allen, 17, from Southampton, was one of a group of athletes to be put through their paces as the Duchess looked on.
"I know she is very sporty and loves her hockey," said Allen. "It's wonderful to have a figurehead like her for me, especially as a girl."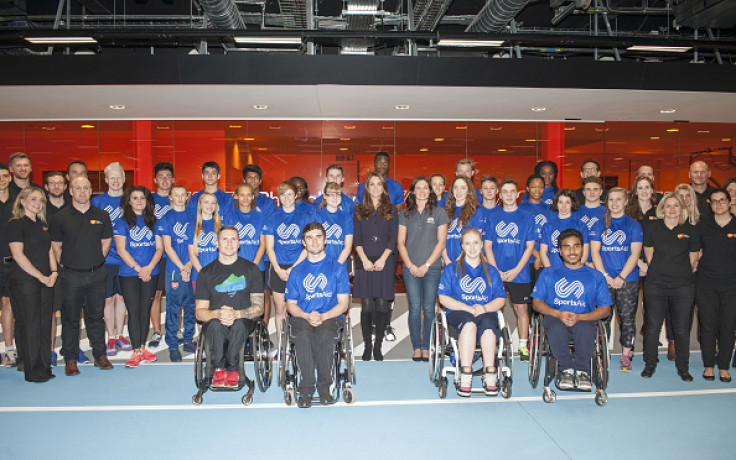 The Duchess visited the Enviro Chamber, where several athletes, including 16-year-old golfer Marcus Penge, were training in 32 degree heat with 60 per cent humidity to recreate the conditions expected during the Rio Olympics in 2016.
Feeling the oppressive heat Kate said: "Wow! You seem super calm and relaxed, how on earth are you doing it?
"It's lovely to see experience the science behind everything. But I am sorry that we are all watching you have to go through this," she added.
Sports Aid's chief executive Tim Lawler said that Kate's support has been an asset.
"The one thing that has emerged from her patronage is how much she wants to champion the athletes and their parents and she was fascinated to learn what just a small intervention like today early in their careers can mean for their aspirations and achievements."
"She mentioned several times about how frustrated she was at not being able to get involved because of her pregnancy and made clear she would like to come back in the future."
© Copyright IBTimes 2023. All rights reserved.