Kate Middleton to Model Lingerie from Britney Spears New Collection?
Britney Spears: 'I would love to see Kate in my underwear designs'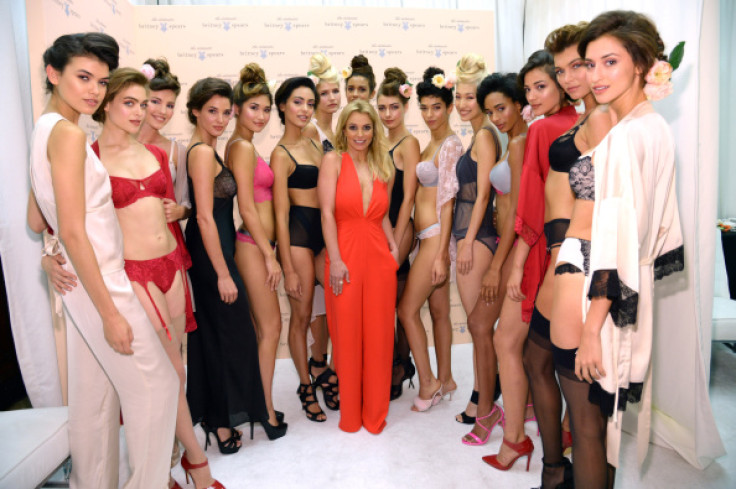 Britney Spears has said she would love to see Kate Middleton wearing items from her new line of lingerie.
The 32-year-old Toxic singer unveiled her Intimate Britney Spears Lingerie collection at the Cafe Royal Hotel in London last night (24 September).
Spears said that she intends to send the Duchess of Cambridge some of the pieces from the sexy collection.
She told the Daily Mirror: "I would love to see Kate in my underwear designs. That would be splendid. I'm going to send her one of every piece. So she'll have plenty to choose from."
Kate is regarded as a style icon and is frequently sent garments from her favoured British designers, but its possibly the first time someone has suggested sending her lingerie.
But with the Duchess pregnant with her second child, she may have to hold off on the sexy underwear for a while. Spears added that, in the meantime, Great Escape singer Gwen Stefani would also be perfect to model the new range.
"I'd love to see Gwen Stefani modelling my collection. I think she's very cool and sexy."
The singer launched the collection in an elaborate setting mirroring the vintage style of the lingerie, as guests listened to classical music and drank tea from vintage teacups.
Revealing her favourite piece from the collection she said: "The sexiest item is the cherry red because it stands out and it's very elaborate and it's pretty promiscuous."
© Copyright IBTimes 2023. All rights reserved.