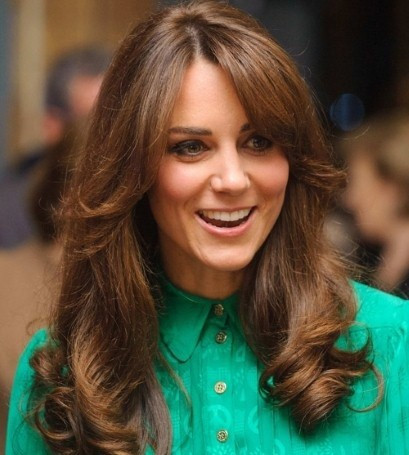 With the announcement of the royal baby arriving in July, bookmaker Ladbrokes is apparently offering odds of 50/1 that reality star Kim Kardashian and the Duchess of Cambridge may give birth on the same day,and 7-1 on them delivering in the same week.
In the last few weeks, the world has buzzed with the news of the pregnancy of two of the most famous women in the world. While Kardashian's pregnancy was announced by rapper boyfriend Kanye West in the middle of his Atlantic City concert on 31 December , the world was informed of Middleton's eagerly awaited pregnancy by St James's Palace 28 days earlier.
"As the two of the most popular women in the world all eyes are on Kim and Kate until July but we fancy Kate to start pushing first" a spokesman for Ladbrokes told Mail Online.
At the moment, the Duchess of Cambridge is believed to be 13-14 weeks pregnant. Although there were rumours of the royal couple expecting twins, these have been scotched by the palace.
"Their Royal Highnesses the Duke and Duchess of Cambridge are delighted to confirm they are expecting a baby in July," a St James's Palace spokesman said this morning, informing the world of the arrival time of the baby.
However, there has been no news of the arrival date of rapper West and Kardashian's baby. In spite of the rapper's 'baby mama' already starting to wear loose outfits, the couple has decided to build some more suspense among fans over her due date.
Bookmaker William Hill's spokesman has said that the announcement of the royal baby's arrival in July has already started costing the company.
"The royal baby is starting to cost us a small fortune, we have already paid out on the year and now the month that the baby will be born. We can only hope that they don't have a baby with ginger hair as that would break the bank."
Apart from the month in which the baby would be born, scores of gamblers are trying to guess the name, type of birth (cesarean or natural) and hair colour of the baby.
Bookmaker Paddy Power is offering odds of 66/1 that Kate and Kim Kardashian will give birth on the same day, according to the Mail Online report.