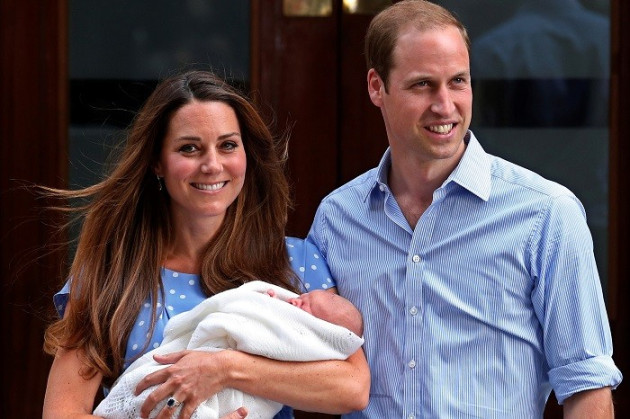 Kate Middleton and Prince William are throwing a tea party to kick-start Prince George's christening celebrations this week.
They are inviting old pals from their student days at Scotland's University of St Andrews and from William's time as an RAF search and rescue pilot to Wednesday's ceremony.
Bone china has already been laid out for the event at Kensington Palace and toys placed in the palace courtyard to keep guests' children entertained.
A royal source said: "There will be a very informal tea party for those who are close to the Duke and Duchess before the christening."
Prince George's godparents, who have not yet been announced, are understood to have been invited to the party.
It has previously been claimed that financier Fergus Boyd, who went to Eton with Prince William and shared a house with the couple at St Andrew's University, will be one of George's six godparents.
One of William's oldest friends, Hugh Ralph van Cutsem, is also a contender as is Kate's school friend from Marlborough College, interior designer Emilia d'Erlanger.
"They are rather unexpected off-the-wall choices for godparents - not the usual suspects of William's closest friends whom we anticipated," a royal source added.
Get ready to see Kate in some new outfits as she has ordered in a range of clothes from ASOS, the online fashion company, in preparation for the tea party.