It is the moment the world has been waiting for – Kate Middleton and Prince William pictured at the Taj Mahal where his mother, Princess Diana, was famously captured looking forlorn and alone 25 years ago. Kensington Palace tweeted the image of the Duke and Duchess of Cambridge at the Monument of Love on the final day of their successful tour of India and Bhutan.
It was "a fitting location" to express their gratitude for the warm welcome they had received in India and to visit the temple where his mother's memory continues to live on. But in a statement, William said he was keen that his visit with his wife would create new memories.
"The Duke of Cambridge is, of course, aware of the huge esteem his mother, the late Princess of Wales, is held in India and he appreciates the iconic status of the images that exist of The Princess at the Taj," a royal aide said yesterday. "He feels incredibly lucky to visit a place where his mother's memory is kept alive by so many who travel there.
"Twenty-four years on from her visit to the Taj, the Duke and The Duchess are looking forward to seeing this beautiful place for themselves and creating some new memories as they say thank you to the people of India at the conclusion of this tour."
Fans took to social media to comment on the 'beautiful' couple, commenting that it must have been an emotional experience for William.
The sad image of Princess Diana pictured alone at the Taj Majal has never been forgotten as it epitomised, what the world media already knew at the time, her marriage woes to Prince Charles.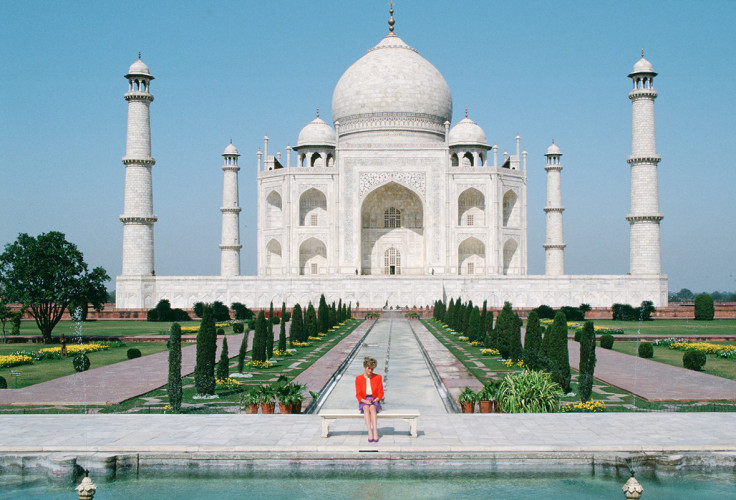 His Royal Highness refused to accompany her to the temple, apparently no longer wanting to keep up the facade between them. He publicly later confessed his mistake when he said: "A wiser man, probably would have done so."
When Diana was asked her opinion of the magnificent tomb (built by Mughal emperor Shah Jahan for his beloved wife Mumtaz Mahal) she paused for a few seconds before saying. "It was a healing experience… very healing." Refusing to elaborate after being probed further for an explanation, she simply replied: "Work it out for yourself."
Diana and Charles announced their divorce a few months after the iconic picture of her was taken.