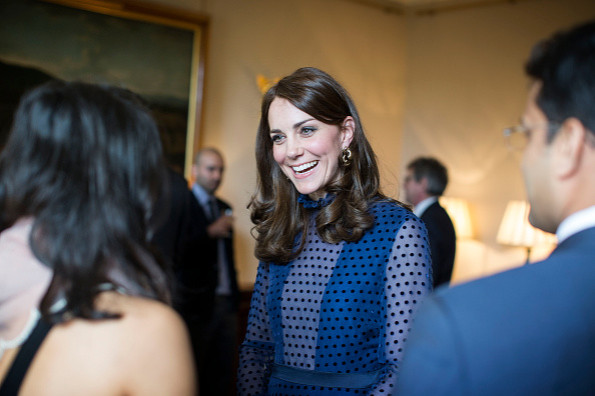 The Duke and Duchess of Cambridge have been getting some travel advice ahead of their royal tour of India and Bhutan. Kate and William will travel to Mumbai on Sunday 10 April kicking off a six-day tour of India and Bhutan, which will see them rubbing shoulders with A-list Bollywood stars such as Shah Rukh Khan and Amitabh Bachchan at a charity gala, visiting a slum, hiking to a mountain top monastery and taking in a visit to the world famous monument of love, the Taj Mahal.
The trip, the couple's first to India, has involved a lot of planning and just days before they jet off, the royals were keen to get some first-hand advice. The royals invited a group of Bhutanese and Indian students enrolled on the FCO's Chevening Scholarship Programme, the UK's international awards scheme aimed at developing global leaders to meet them at a reception at their Kensington home for a chat ahead of their trip.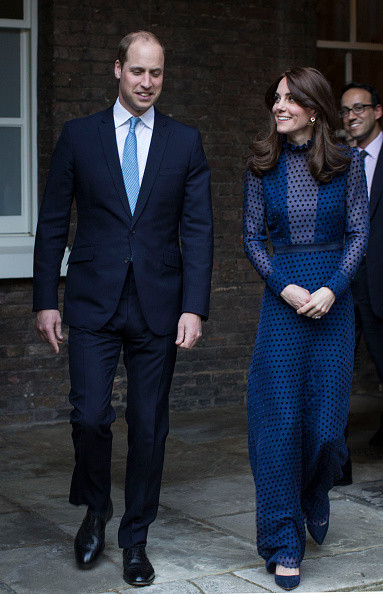 A spokesman said: "It is a chance for Their Royal Highnesses to learn more about India and Bhutan's people, history, current affairs and culture ahead of their forthcoming tour to the two countries." Among the guests was Burberry model Neelam Gill. Gill, who is originally from the Punjab, said Kate and William were looking forward to the local cuisine. The statuesque model told Mail Online: "She [Kate] told me that she loved Indian food so I told her that she'd be fine with the spices. But William told me that he struggles with the spices so I told him to watch out."
Describing meeting the royal couple Gill added: "For my generation [William and Kate] have always seemed cool and approachable and I felt they were just that in person. It was really sweet seeing them as a couple."
While Prince William has some concerns over the spicy food, the Duke is looking forward to the hot weather. "Mumbai is about 35 degrees - it will be a belter. I've had enough of winter time, I want to get away," he told one group of guests.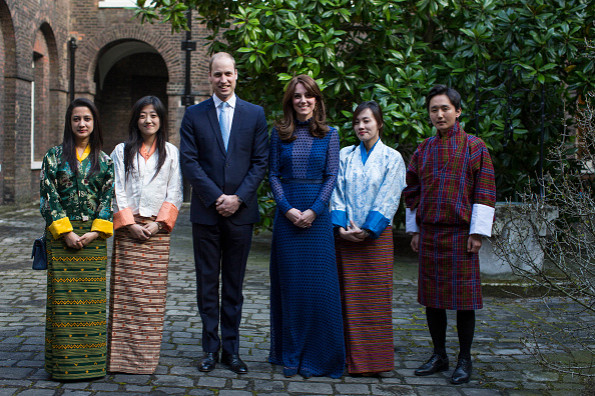 The couple also met with Syco executive Sonny Takhar who has managed One Direction and is involved with the British Asian Trust. The charity is helping to organise a Bollywood evening at the Taj Palace Hotel on William and Kate's first night in Mumbai on Sunday, which will see the Indian film industry's biggest stars turn out en masse to welcome the royal couple to India.
Sonny said: "It would be remiss of them to go to India and not experience Bollywood culture because it's such an important part of the cultural fabric of the country. It's fantastic they're going to experience it." He added that the high profile visit will highlight important causes in India. "The biggest thing they bring is a spotlight, not only on the country but on some of the causes."
Included in their packed itinerary will be a meeting with the revered King and Queen of Bhutan, who are known as the 'Will and Kate of the Orient'. William and Kate will spend two days in the kingdom, taking in a six hour trek up a mountain to the Tiger's Nest monastery. The trip will culminate in a visit to Agra's monument of love, the Taj Mahal.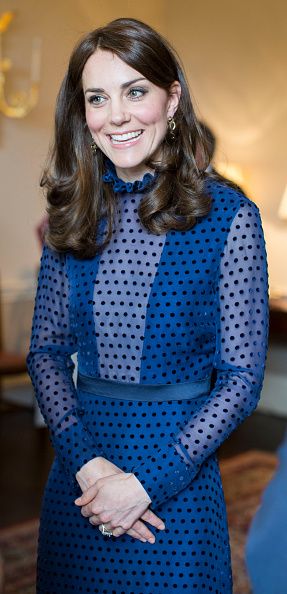 The visit will certainly bring back memories of Prince William's late mother Pricness Diana's visit to the world renowned site. Princess Diana was famously photographed alone in front of the monument to love. A spokesman for the prince said he and his wife are keen to visit the landmark to create some happy 'new memories' of their own.
Meanwhile, there has also been much discussion about Kate's wardrobe for the trip with the Duchess reportedly packing 12 to 15 outfits to fit every occasion. According to The Telegraph the Duchess will have at least two outfit changes a day, comprising Indian and British designers.
And, hinting at the kind of designs she might expect to be seen sporting, for the reception the Duchess donned a £498 full-length dress by Indian designer Saloni. The royal blue 'Mary Illusion dress', which is currently sold out online, has a plunging neckline with an illusion panel and a keyhole back.
While a royal spokesman described the royal trip to India as their 'most ambitious and colourful tour' to date, reflected also in the Duchess' extensive wardrobe.