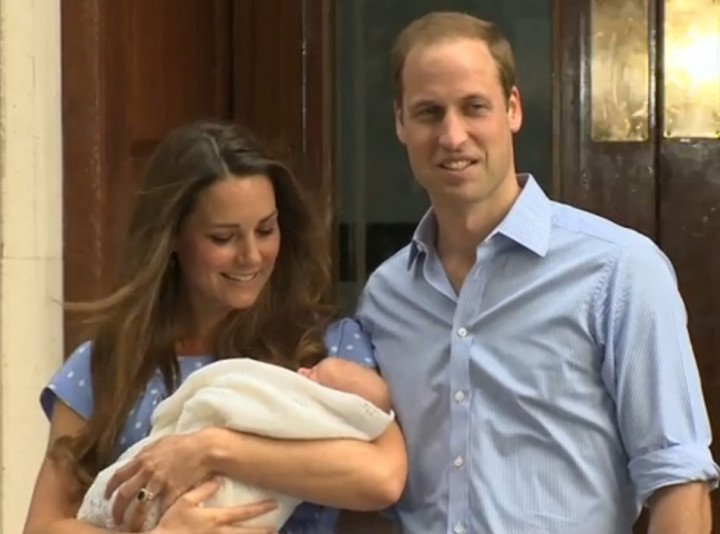 Kate Middleton and Prince William have left St Mary's Hospital in London to show of the new royal baby for the first time.
The couple left by the main entrance of the private Lindo wing, where Kate gave birth on Monday afternoon.
The Duke and Duchess of Cambridge emerged from St Mary's Hospital with their new baby son tonight to cheers from well-wishers. The Duchess said it was "a special time for any parent".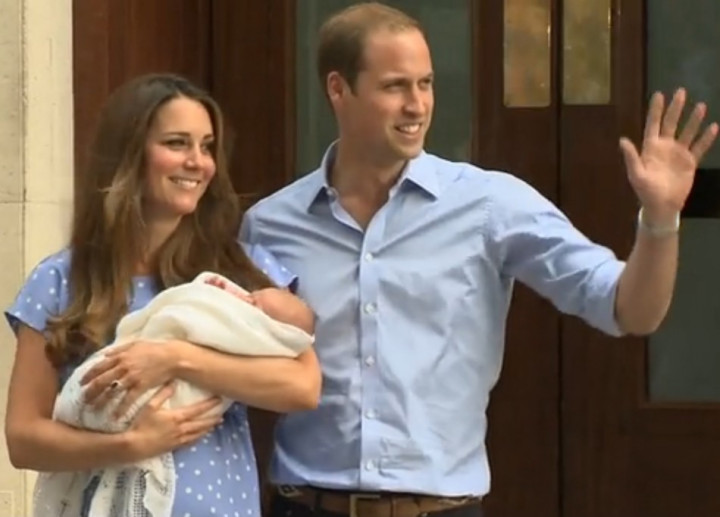 Kate was carrying the baby, wrapped in a white blanket. She was wearing a blue poker dot dress. The duchess then passed the baby to her husband as they answered questions from the press.
Williams told how the baby had a "good pair of lungs" on him and said he took after his mother. He joked that the baby had more hair than him and told how they are "still working on a name". Kate added that the experience had been "very emotional".
The couple secured the baby in a car seat in the car and left for their first night together at home, a 57-room apartment in Kennsington Palace.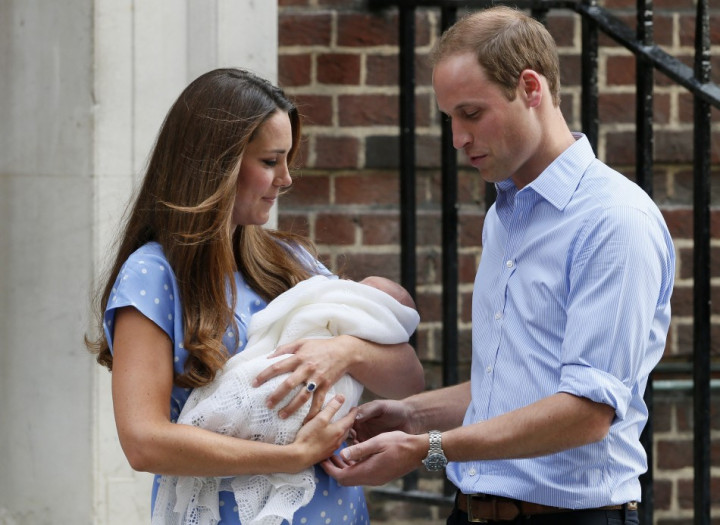 Kate and William spent last night at hospital and celebrated the arrival with a takeaway pizza from restaurant chain Zizzi's.
Kate's hairdresser arrived at the hospital, sparking rumours that the duchess was preparing to leave for her home in Kensington Palace.
The couple have received several visitors throughout the day, including Kate's parents, Carole and Michael Middleton. Carole said her grandson was "absolutely beautiful".
"They're both doing really well, we're so thrilled," she said.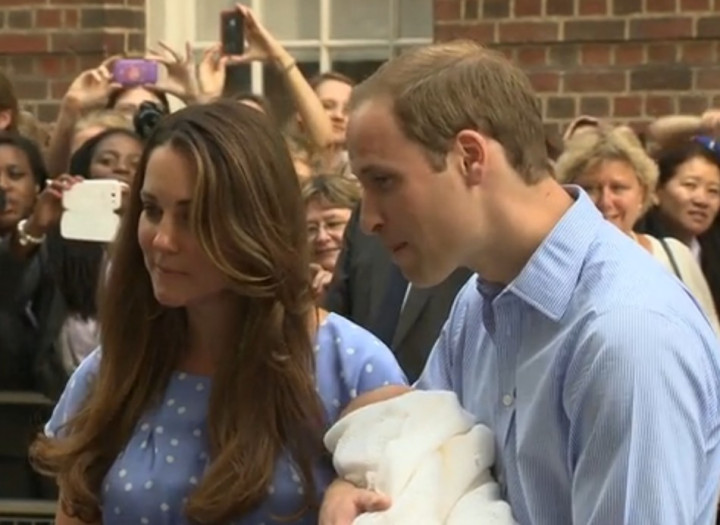 Prince Charles and the Duchess of Cornwall also visited after returning from a tour of Yorkshire. After leaving, Charles described his grandson as "marvellous" and teased crowds by saing "you'll see him in a minute".
While much of the world waits to find out the baby's name, Kate and Will have asked people to donate to charity rather than buying them gifts.
A statement said: "To harness this extraordinary generosity of spirit, they suggest people might at this time look to support those more in need: perhaps a children's charity local to them, as a way of marking the birth of their child.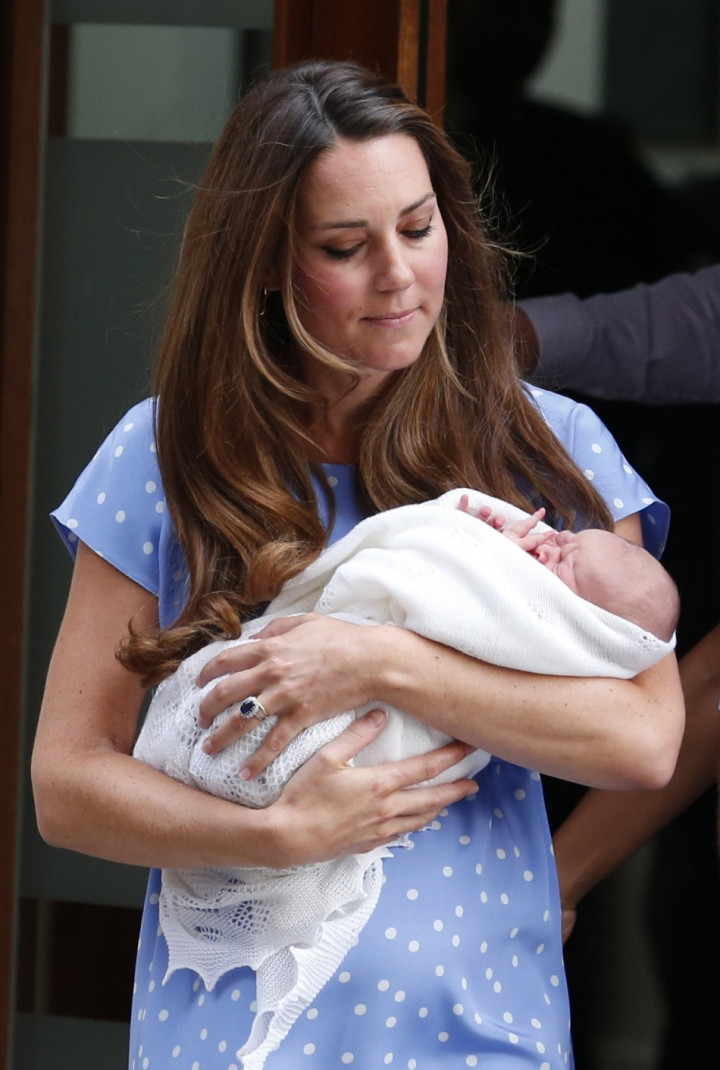 "Alternatively, you could look to support Imperial College Healthcare Charity, which is the charity of the hospital where the Duke and Duchess of Cambridge's baby was born.
"Your donation to this charity would help women, their newborn babies and young families from London, across the UK and beyond to benefit from the latest research to ensure they receive the best possible care."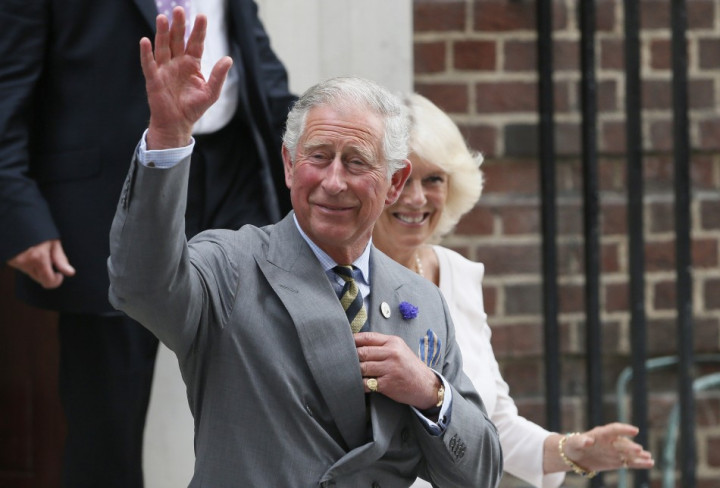 William and Kate said: "We would like to thank the staff at the Lindo Wing and the whole hospital for the tremendous care the three of us have received.
"We know it has been a very busy period for the hospital and we would like to thank everyone - staff, patients and visitors - for their understanding during this time."
The couple were expected to spend the next few days in Nottingham Cottage in Kensington Palace before going to Kate's parents' home in Bucklebury in Berkshire.
William will take paternity leave for the next two weeks to spend time with his son and wife before returning to his post as an RAF search and rescue pilot in Anglesey.