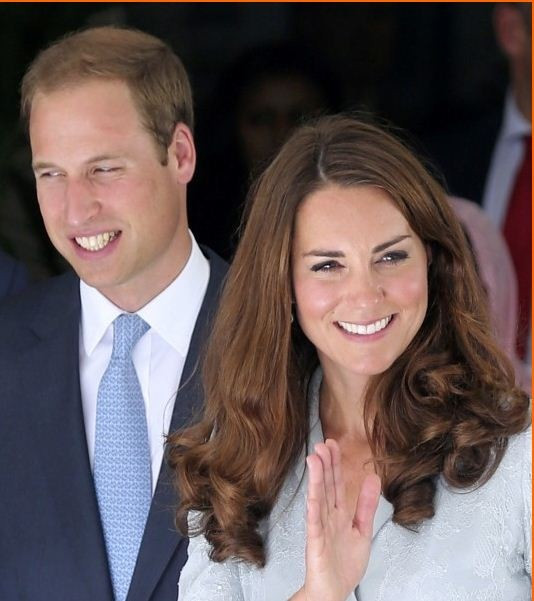 Prince William and his pregnant wife the Duchess of Cambridge, Catherine Middleton, will spend Christmas with her family at their house in Bucklebury, Berkshire, rather than with the Queen at the royals' traditional gathering at Sandringham.
"The Duke and Duchess of Cambridge will spend Christmas Day privately with the Middleton family," a spokesperson for St James's Palace confirmed to Us Weekly.
This is a first break with royal tradition, but the couple's absence has reportedly been approved by the Queen and husband Prince Phillip. Prince Harry will also miss the festivities as he is serving as an Apache helicopter pilot in Camp Bastion, Afghanistan.
The Duchess, who is 12 weeks' pregnant, was ordered to rest after she left King Edward VII's Hospital on 6 December, after being diagnosed with acute morning sickness. The royal couple is expected to travel to the Queen's estate in Norfolk on Boxing Day, if Kate is feeling well enough. Hyperemesis Gravidarum is a "potentially serious" ailment causing vomiting and a bodily reaction against intake of food and liquids. This sickness, most common in pregnant women carrying twins, could last up to the 21st week of pregnancy.
"It looks like William has taken this decision to please Kate and her family," a source explained. "It seems they are breaking with tradition to do the modern thing and spend time with both families rather than ­favour one over the other. It is more about that than Kate's pregnancy, it would seem from this choice. It is certainly a brave decision by ­William."
The illness caused Kate to cancel some of her engagements, including attending the London premiere of Sir Peter Jackson's new film, The Hobbit: An Unexpected Journey. But she was back in action at the 2012 BBC Sports Personality of the Year (SPOTY) awards in London.
Kate's siblings, James Middleton and sister Pippa Middleton, are also expected to attend the family Christmas celebrations. Pippa recently wrote an article in The Spectator magazine describing how the family celebrates the day, saying: "The Middletons' Christmas should be blissfully calm. We're good at keeping each other's spirits up."
She also revealed how their father, Michael, wears bizarre costumes for the festive period.
"He (Michael) buys a new costume each year and typically gets a bit carried away - a couple of Christmases ago, he appeared in an inflatable sumo outfit," she wrote.
Click here to see our selection of pictures of the royal parents-to-be.