Madame Tussauds wax museum in Washington DC will unveil new wax figures of Prince William and Kate Middleton this month, officials said.
The figures of the Duke and Duchess of Cambridge will be unveiled by Patrick Davies, the British Deputy Ambassador to the United States, on 12 September, according to the Associated Press report.
The wax figure of Catherine will be dressed in a replica of the pale lilac Alexander McQueen gown that Kate wore to the BAFTA Brits to Watch event in Los Angeles in 2011, during her first official visit abroad after marrying Prince William. William's figure will be seen in a navy blue suit.
Madame Tussauds wax museum in New York has also on display a figure of Kate Middleton in the same dress. According to officials, it took four months to recreate the same figure of Kate and William for Washington DC branch of the museum.
Kate's figure will also have a replica of the Duchess' sapphire and diamond engagement ring.
William and Kate's wax figures around the world
Madame Tussauds museum has recreated William and Kate's wax figures several times in the past to highlight important occasions in the royal couple's life.
In 2012, wax models of William and Catherine were unveiled at Madame Tussauds in Amsterdam and simultaneously at Madame Tussauds London and New York. In London, the royal couple are presented in their official engagement announcement dress – Kate in a navy blue dress and William in black suit.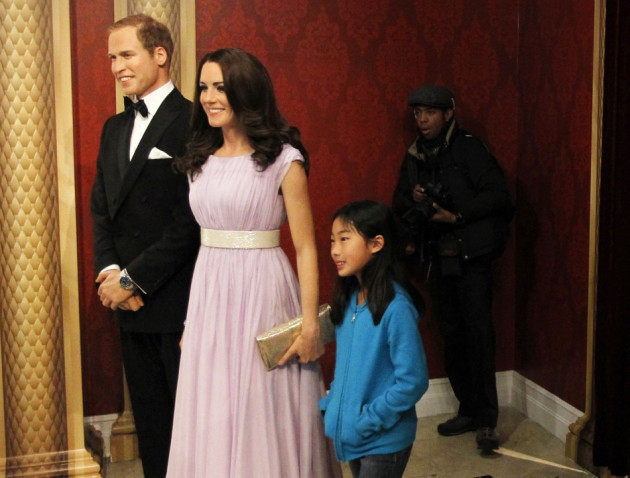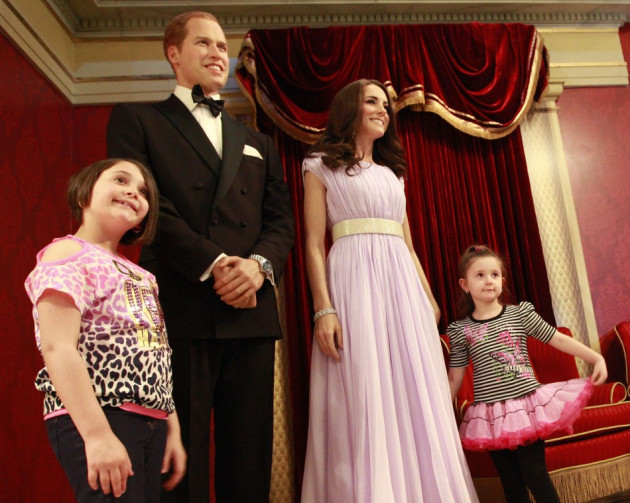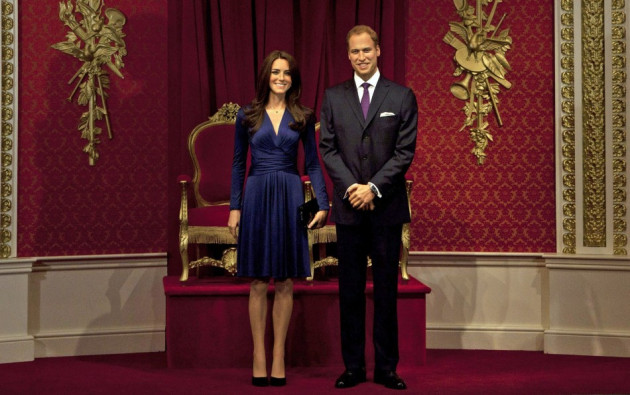 In Amsterdam's museum, Catherine wears a black and cream lace outfit by Alice Temperley, which she wore at the premiere of Warhorse the same year, whereas Prince William wears a navy blue suit, specially made by Gieves and Hawkes.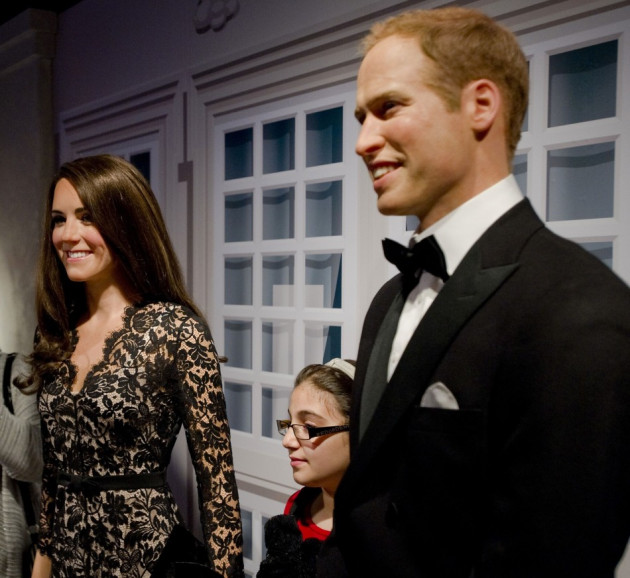 More recently, in March this year, Madame Tussauds Tokyo wax museum was opened to public with wax figures of the Duke and Duchess of Cambridge as the major attraction. In Tokyo's museum, Catherine's wax statue dons an Alexander McQueen lace dress that Kate wore for a service of thanksgiving at St Pauls Cathedral to mark Queen Elizabeth's Diamond Jubilee in 2012.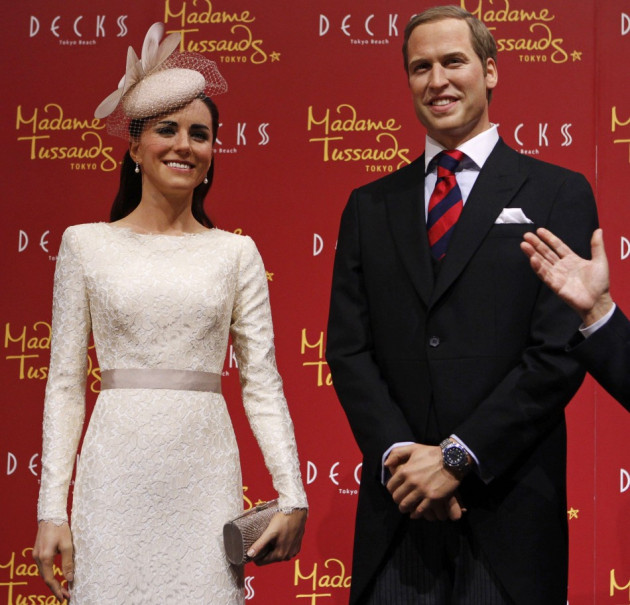 Wax figures of Prince William and Catherine seem to continue to be a core attraction at Madame Tussauds, for another set of the couple's figures is set to go on show in China this fall, when the fifteenth Madame Tussauds Museum in the world, which will also be their fifth museum in Asia, shall open to public in Wuhan, Hubei province. The figures were revealed during a promotional event in Wuhan last month; Kate's figure was dressed in the replica of her teal dress by Jenny Packham that she wore to the concert of TeamGB and ParalympicsGB in London last May.