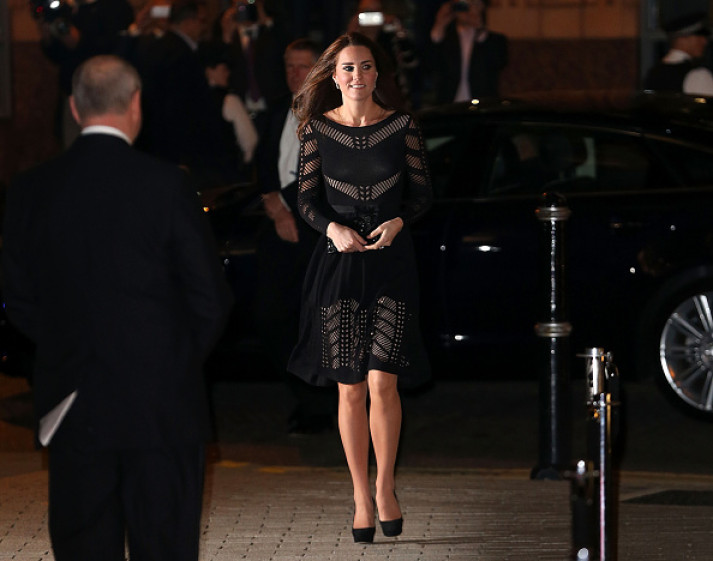 The Duchess of Cambridge cut a glamourous figure as she attended her third official engagement in as many days.
Kate Middleton arrived at the Autumn Gala Evening dinner and reception at L'Anima Restaurant on Thursday (24 October) on behalf of the charity Action on Addiction.
The 32-year-old royal, who is 13 weeks pregnant, had been forced to cancel a series of engagements after suffering from chronic antenatal sickness.
Appearing to be over the worst of her antenatal sickness, the Duchess is apparently making the most of her nights out.
Wearing a head-turning cocktail dress, the usually demure princesses opted for a daring look by Temperley, with slashed nude panels and her long hair curled. And, while she has retained her slim figure, the first signs of a baby bump were in evidence.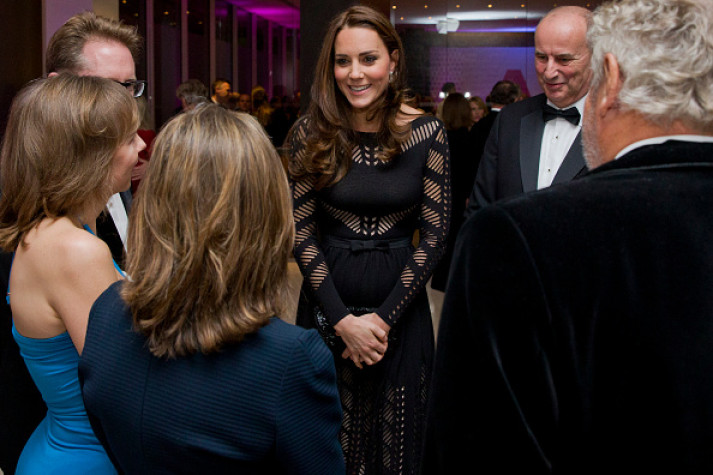 During a pre-dinner reception the Duchess met charity supporters and heard a speech by Action on Addiction chairman John Lloyd, followed by a performance from comedian Rory Bremner.
The charity is the only one in the UK to be working across the fields of research, prevention, treatment, professional education and family support. It also runs two residential treatment centres, Clouds House in Wiltshire and Hope House, a women-only centre, in Clapham, south London.
The charity also offers programmes to help the families of substance misusers including the M- PACT programme - Moving Parents And Children Together - which supports young people living with addicted parents.
The Duchess, who has been patron of Action on Addiction since January 2012, has a particular interest in providing early support to children living with parental addiction and launched M-PACT Plus in 2013, which is run in partnership with another of the charities she supports, Place2Be.
Earlier in the week, Middleton made her first public appearance since news of her second pregnancy was announced. She joined her husband, Prince William, as they welcomed the president of Singapore, who is currently on a State Visit to the UK.
She also attended the Wildlife Photographer of the Year Awards at the Natural History Museum.
Palace officials say that while the Duchess hasn't entirely recovered, she is feeling well enough to take on a limited number of engagements on a 'case by case basis'.