Is Tyga heading to jail? Warrant issued for arrest of Kylie Jenner's ex-boyfriend over unpaid $250,000
Rapper due to answer questions about finances.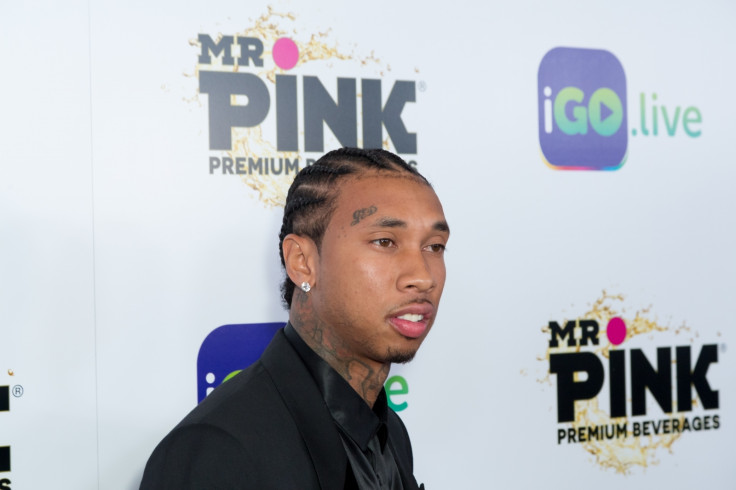 Hip-hop star Tyga could be facing jail time after a judge issued a warrant for his arrest for failing to show up in court over an unpaid $250,000 (£177,000), TMZ reports.
The Boss Up hitmaker rapper, who had dated Keeping Up with the Kardashians star Kylie Jenner for three years, was due in court to give the judge a rundown on his financial affairs.
The judgment against him stems from a lawsuit filed by Shyanne Riekena, who sustained a head injury when a light stand came crashing down on her during a Tyga concert in 2015 in Grand Rapids, Michigan.
She was left with a four-inch gash on her head and sued his company, Tyga Music, for damages for head trauma and permanent scarring.
A judge ruled in her favour in 2017 and awarded her $235,000. She has not received any of the money, which is now ballooning with interest added to the original sum.
It was not the first time that Tyga's financial woes had got him in trouble with the law. In August 2016, a Santa Monica judge issued a bench warrant for Tyga's arrest after he failed to show up in court over another unpaid judgment. His former landlord, Gholamreza Rezai, was granted a $480,000 payment against him after he fell behind on rent on his Malibu home in 2011.
Lawyers for the landlord claimed their client was incensed that the rapper had bought his then-girlfriend Jenner a $200,000 Maybach Mercedes for her 19th birthday rather than settle the judgment.
The arrest warrant was recalled by the court days later after Tyga reached a confidential settlement with his landlord.