Kate Middleton, the Duchess of Cambridge, has starred in a new powerful PSA for Children's Mental Health Week whereby be urges children to be "the best versions of themselves."
The pregnant royal, 36, has helped inspired discussions about children's mental well-being and how to intervene and help little ones as early as possible.
Kate's new video was released by one of her key charities, Place2Be, as she encourages youngsters to feel comfortable with who they are.
Kensington Palace shared the clip on Twitter with the words: "The Duchess speaks to pupils, parents and teachers about the importance of working together to support young people as they learn to be the best version of themselves during @Place2Be."
Kate is heard saying: "Childhood is the time when we explore our personalities, discover the potential that lies within us and learn how to be ourselves. Our experience of the world at this early stage helps to shape who we become as adults, how we begin to feel comfortable in our own skin."
"Some children will be facing tougher challenges than others, but I firmly believe that while we cannot change their circumstances, we can ensure that every child is given the best possible support to ensure they fulfill their true potential. This is best achieved when we, the adults in their lives, work together to give children the emotional strength they need to face their futures and thrive."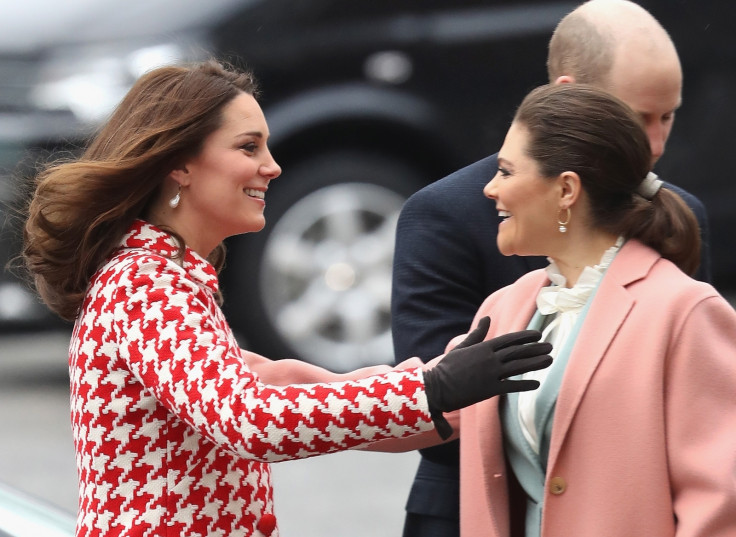 She continues: "When we are open and honest with each other about the challenges we face, we can work together to ensure the children in our care have the chance to become the best version of themselves."
The video sparked a positive response from social media users, with one person writing: "Keep up with the good work Kate . You make us proud."
While another said: "A wonderful and important message. Thank you to the Duchess and @Place2Be #childrensmhw."
Kate's empowering and inspiring video kicks off Childen's Mental Health Week, where there will be several days of campaigning. It's been a busy few months for the duchess, who is due to give birth to her third child in April, as she has just returned from four days in Sweden and Norway on a royal tour with husband Prince William.