Kate Middleton's hairdresser has provided the public with an exclusive insight into the royal's much-coveted beauty regime.
The Duchess of Cambridge isn't exactly a fan of packing lightly, and ahead of kick-starting her tour of Sweden and Norway with Prince William in Stockholm today (30 January), her private hairdresser Amanda Cook Tucker has revealed the essentials she takes to look her very best.
Seeing as pregnant Kate's glossy, blow-dried mane looked preened to perfection during a light-hearted game of bandy with William this morning, we're all ears.
Kate has relied on Tucker to style her famous hair since 2012, from her royal tours abroad to more intimate moments like her post-birth photocalls outside St Mary's Hospital in London.
The revealing post on Tucker's private Instagram account has been making the rounds on royal style blogs this week, with the British hairdresser sharing a snap of her stash of beauty products in preparation for the four-day trip.
Various products and tools were spread out on a wooden table with the caption: "Think that's everything! #worktrip #packing."
But the post may not have gone down well with the duchess, as Tucker has since removed her account.
The picture showed 13 brushes, six combs, three hair tongs and two hairdryers, with most of the seven products splayed out costing less than £10.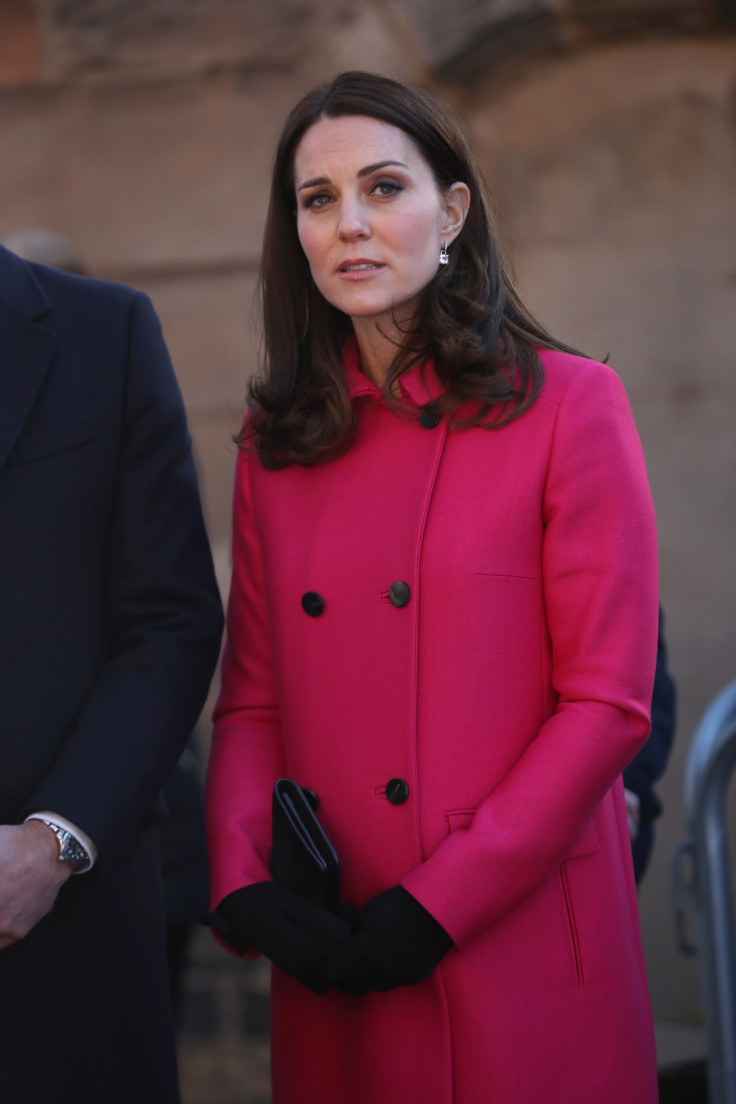 Proving she's no snob when it comes to hairspray, Kate opts for the all-time favourite, Elnett Supreme Hold Hairspray which is known for its superior holding quality, which costs just £5.
Tucker also opts for Charles Worthington's Volume and Bounce range to style the royal's hair, including their Texturising Spray (£6.99). But the cheapest product in Kate's beauty bag is Essential Maximum Hold Unperfumed Hairspray from Boots, which retails at just £1.29.
There are a few splurges in the mix, including Kiehls Crème with Silk Groom, a product that is used to smooth ends and condition and retails at £13.95.
Another product appears to be from mid-priced range Living Proof. The most expensive item in the hair haul is the Diva Professional Styling Intelligent Digital Aran Tong which is infused with argan oil and creates Middleton's trademark loose curls. It costs a lot less than most curling tongs, however, at just £35.99.