Kate Middleton has embarked on a second day of charitable visits with a trip to Place2Be, a children's charity of which she became patron in April this year.
The Duchess of Cambridge arrived at the office in London's Canary Wharf to attend a forum named Resilience and Emotional Strength in Schools.
Kate almost had a Marilyn Monroe moment after arriving at the charity's head office after wind threatened to blow up her navy blue coat while speaking to a young girl who had handed the Duchess some flowers.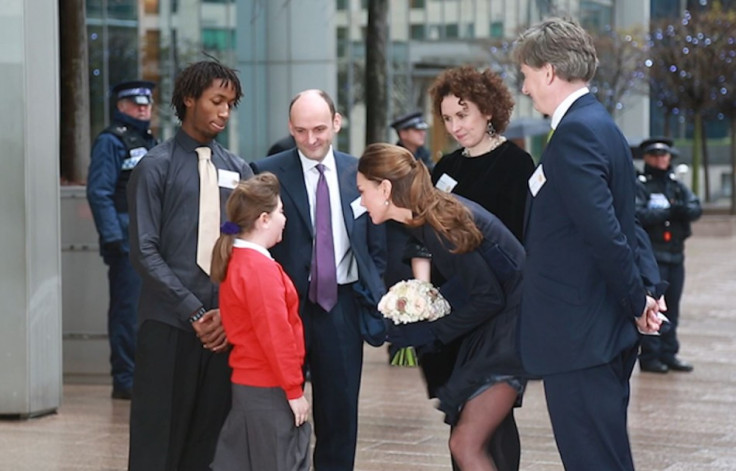 Place2Be works with schools to support children suffering from problems including bullying, domestic violence and mental health issues.
At the event, Kate listened to guest speakers including Professor Tanya Byron, who was speaking about how young people can stay safe online.
Also speaking at the event, Professor Stephen Scott discussed how to help parents bring up well-adjusted children.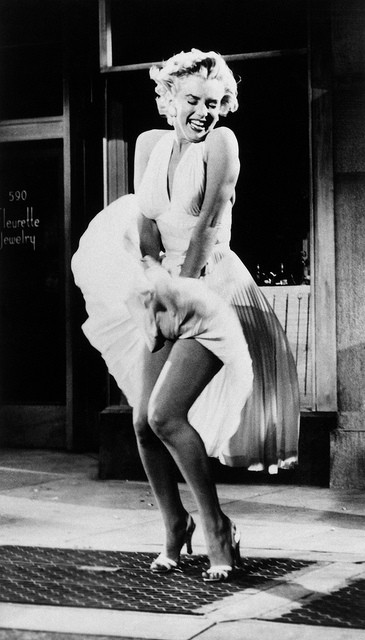 She then met with teachers, experts and the founder of an addiction treatment centre to learn more about the charity and its work.
Place2Be supports over 67,000 children across 175 schools in some of the most deprived areas of the country. It provides tailored care for children aged between four and 14, their parents, carers and teachers to help them cope with social issues.
Speaking about her involvement in the charity earlier this year, Benita Refson, chief executive and founding trustee, said:
"Place2Be is hugely honoured that The Duchess of Cambridge is our Royal Patron.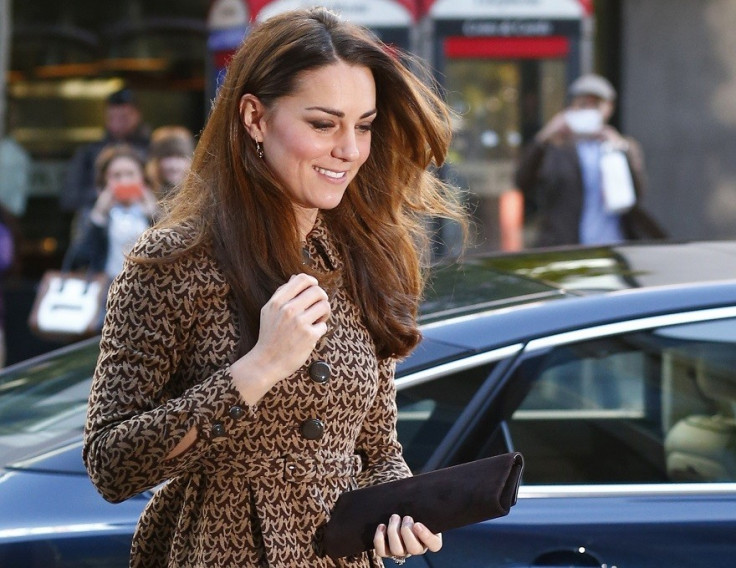 "This is a tremendous endorsement of the tireless work and commitment of our staff, volunteer counsellors and supporters, as well as of the partner schools with whom we work to help troubled children to overcome emotionally difficult times in their lives.
"The Duchess' support will help Place2Be hugely in its efforts to shine the spotlight on child mental health, and on the need to tackle these issues at the earliest possible stage, so that children have the brightest possible futures, as they deserve."
Yesterday, Kate and Prince William visited Only Connect, a charity that helps ex-offenders. During the trip, the royal couple watched a dramatic performance put on by the charity.
Afterwards, she was asked about her artistic talents by Karis Barnard, head of Only Connect. He told the Telegraph: "The Duchess told me she's not as good at poetry but her photography is her passion. If she's going to do anything artistic, it's that."