The Duchess of Cambridge was out on a solo engagement and she has done it resplendently in as stylish a way as she can. Kate Middleton attended the Fostering Excellence Award event dressed in an attractive cobalt blue dress.
The mother of two future heirs to the British throne attended the award gala organised by foster care charity organisation, Fostering Network. The annual event celebrates the role of the fostering community in providing support to children and young people in London.
The duchess met all the award winners at a special tea party, and presented the Fostering Achievement Award to three young people. She was also presented quilts for Prince George and Princess Charlotte by fostered children.
Kate Middleton wore a monochromatic cobalt blue dress to the event. The 33-year-old duchess paired her calf-length midi dress, designed by Indian-born designer Saloni Lodha, with a pair of black suede heels. She wore a dark blue belt with a gold buckle and completed her ensemble with a small envelope Mulberry clutch, a favourite of the duchess, and gold earrings.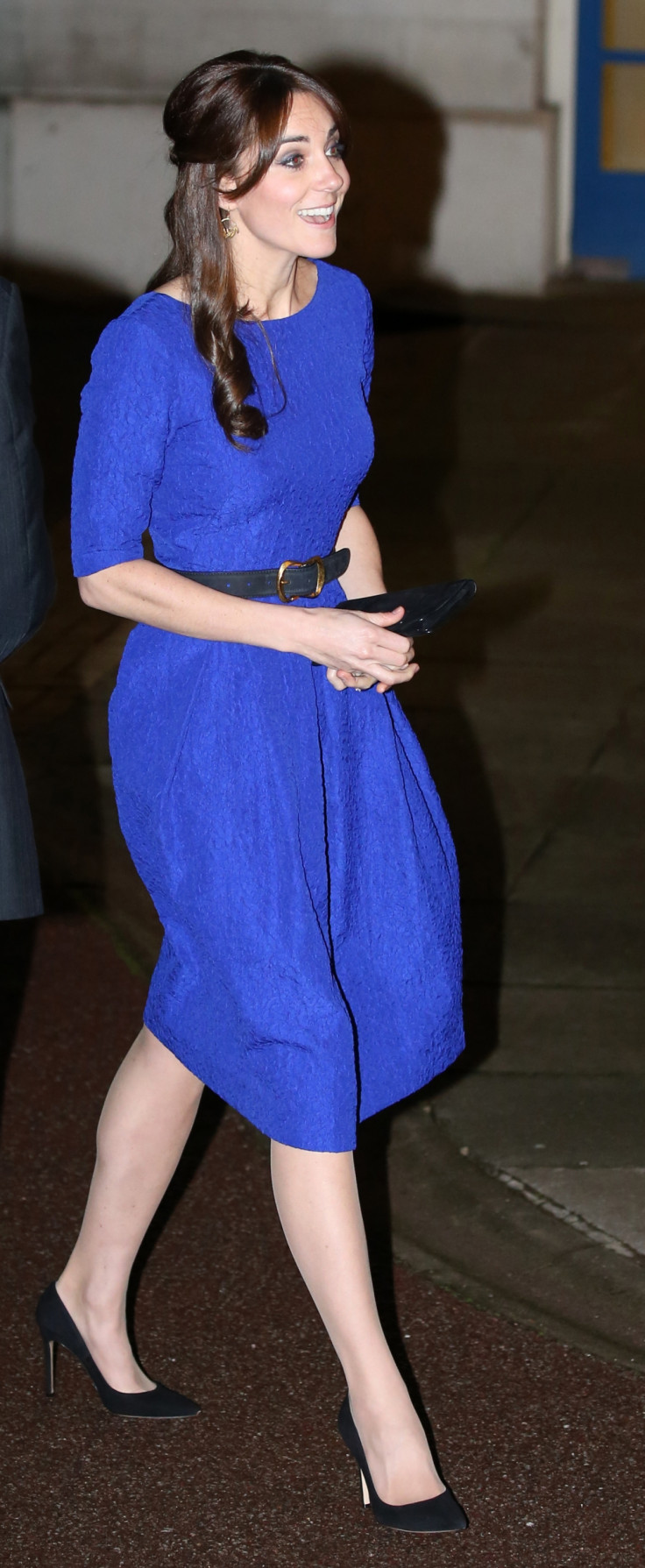 The foster care event was just another engagement of Kate Middleton concerning the well-being of young people, a matter that has been lately of interest to both Prince William and Kate. The Duke and the Duchess of Cambridge are keen on working in the areas that directly affect the mental health of young children. According to a royal aide, the royal couple will hold talks with Facebook and Twitter in 2016 to discuss ways young people can be protected from cyber bullying.
At the award ceremony, Kate Middleton met children and young people, foster carers, social workers, and care leavers. "It is wonderful to meet so many inspiring people involved in the incredibly important world of fostering," the duchess said in her speech.
According to Fostering Network, every day more than 64,000 children live with over 55,000 foster families across the UK and have felt neglected often.
"These children have often experienced neglect and abuse, or have witnessed domestic violence or substance misuse. Whatever their experiences, all of them will be suffering the trauma of being separated from their own families, and need love, support and stability. Foster carers can provide these children with what they need, and often give them their first positive experience of family life," the organisation said.