Kate Moss' daughter Lila Grace has followed in her supermodel mother's footsteps by launching her first modelling campaign, aged just 14.
Following the current trend of famous children mirroring their parents' careers, such as Kaia Gerber (Cindy Crawford's daughter), Gigi Hadid and Lily Rose Depp, Lila Grace is laying the groundwork for catwalk fame by starring in the The Braid Bar campaign.
Alongside fellow privileged London offspring, and best friend, Stella Jones (Mick Jones from The Clash's daughter), mini Moss is imitating her mother's career to a T by causing a spot of controversy along the way.
The model has landed herself in hot water by working with The Braid Bar, since they recently came under fire for failing to include a diverse cast of models in its campaigns.
And their new campaign features Moss and Jones wearing braids – known to spark controversy when sported by white people – just ask Kylie Jenner.
The Braid Bar recently addressed the backlash in an open letter on their website, apologising for its cultural insensitivity. It also promised to include more diverse faces on its social feeds.
They said: "It has come to our attention that we have not given enough consideration to the cultures that we have drawn from in creating The Braid Bar, particularly black culture.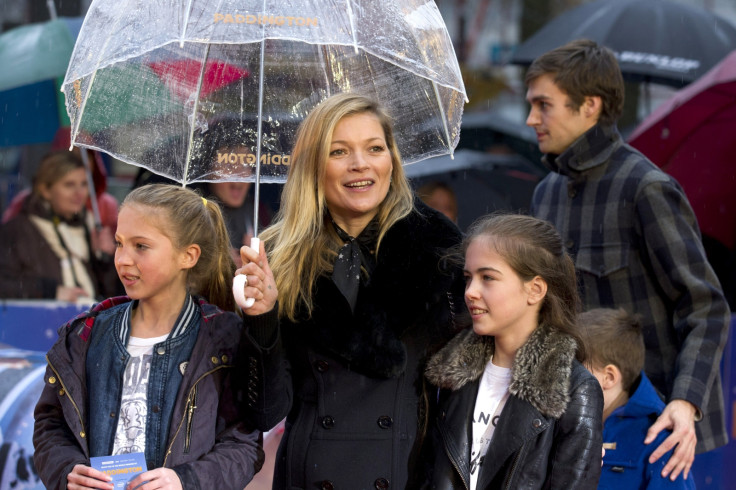 "We would like to reach out and apologize to all of those who have been offended by our lack of cultural sensitivity, and promise that from this point onwards, you will see changes in the way that we do things."
The campaign has received mixed reviews from the public so far, with one user writing on the company's Instagram picture of the shoot: "CULTURAL APPROPRIATION TAKE IT DOWN!!!!!" as another put: "i love this picture these girls are so beautiful no matter what ethnic background u are from this pic is bomb it's lit".