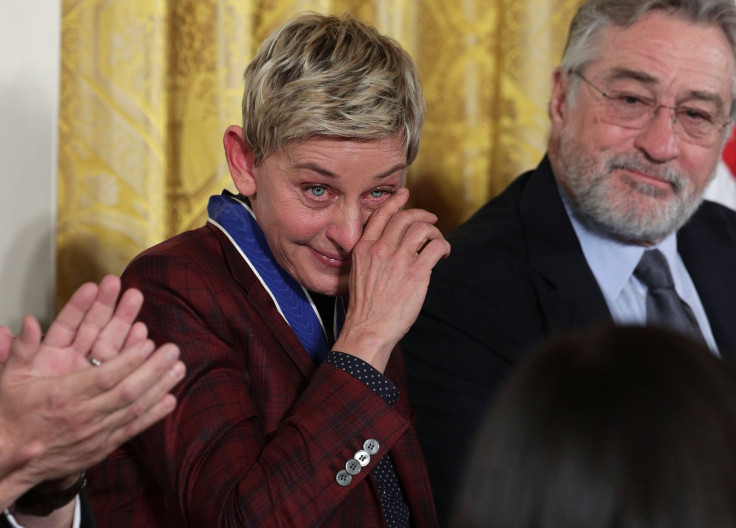 Ellen DeGeneres has been spreading smiles on millions of faces since the past decade, but the stand-up comedian could not hold back her tears while recently accepting the US Presidential Medal of Freedom from Barack Obama. The honour, however, has not prevented the Emmy-award winner from being subjected to criticism by fellow comedian, Kathy Griffin.
In an interview with Us Weekly, the Fashion Police show host, who works towards female empowerment, took jabs at DeGeneres for making jokes about other women.
"Ellen did a monologue about how mean I am," Griffin told the website while narrating her 2007 appearance on the popular talk show. "I was in the dressing room like, 'S--t! You're another woman comic, c'mon!'".
The actress also explains the importance of women comedians supporting each other. "I don't know if Ellen gets that when I talk about women, I'm joking. I just feel really strongly about women supporting each other, especially women over 50 and women in comedy, because the people who still make decisions are still middle-aged white guys. We have to be better at not turning on each other."
Griffin, who has released her book Kathy Griffin's Celebrity Run-Ins: My A–Z Index, has explained her year-long feud with the 58-year-old comedian. "I'm almost positive a certain beloved daytime talk show host once had me kicked out of a backstage dressing room at the Emmy Awards. I can't prove it, but this person, who has short blonde hair, has a mean streak that all of Hollywood knows about," she wrote without naming Ellen.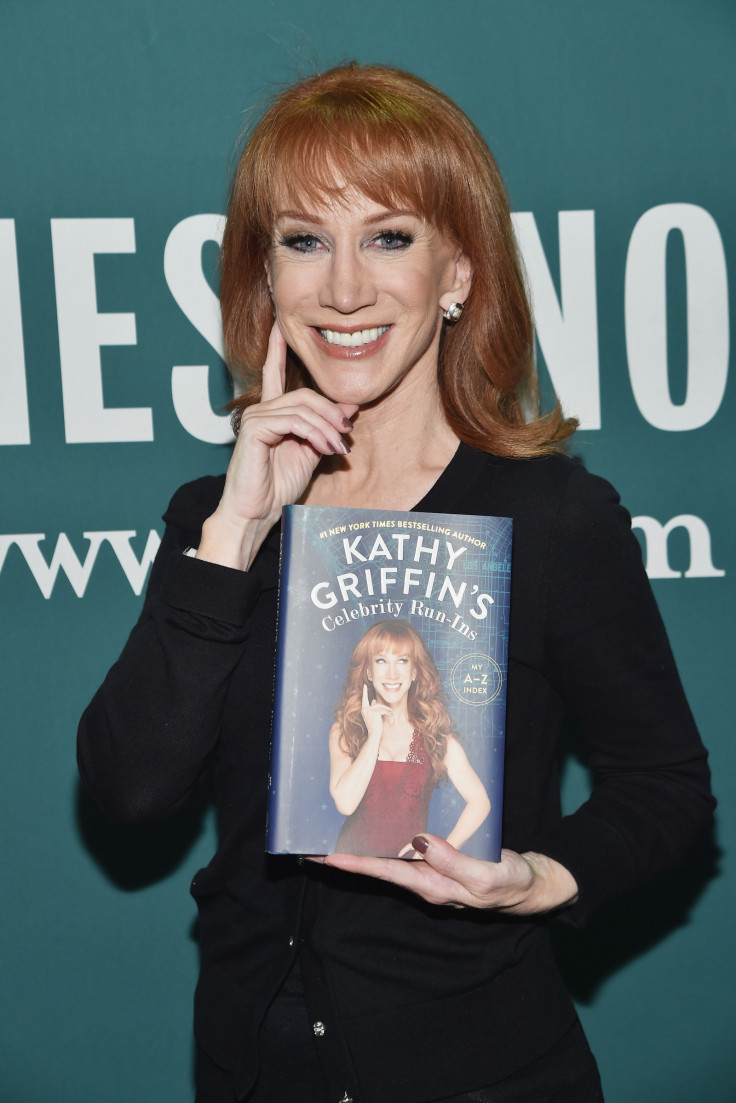 However, the Pulp Fiction actress admits that she has immense respect for DeGeneres. "How could I not? Go, girl. I'm just saying that we would all be better served if we all just really be there for each other the way the dudes are. When you think about the guys who are in my age group, or even guys I started out with, like Kevin James and Ray Romano. They all help each other and hook each other up," she told the news outlet.