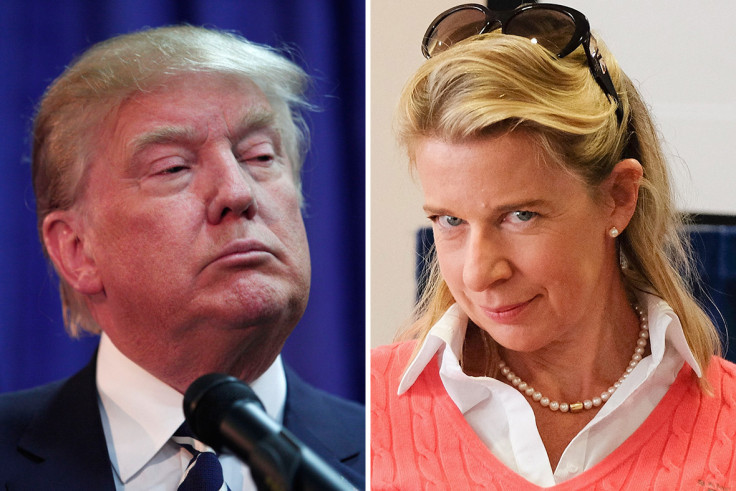 Katie Hopkins, Britain's controversial, refugee bashing, Donald-Trump-loving pundit has been "crucified" in a mocking portrait to raise money for Syrian refugees.
Among Hopkins' more outlandish statements – she has referred to migrants trying to reach Europe as "feral animals" and "cockroaches" – are remarks the MailOnline columnist made comparing herself to the Christian Messiah.
"Being hated is the cross I bear. Like the Jesus of the outspoken," the former failed apprentice contestant claimed on Twitter last year.
Hopkins' views made her an obvious target for the lampoons of Noblified.com, a Canadian website specialising in irreverent satirical paintings. The site's founder Chris Jensen said Lady Macbeth was too likeable a subject for the piece," The Independent Online reported.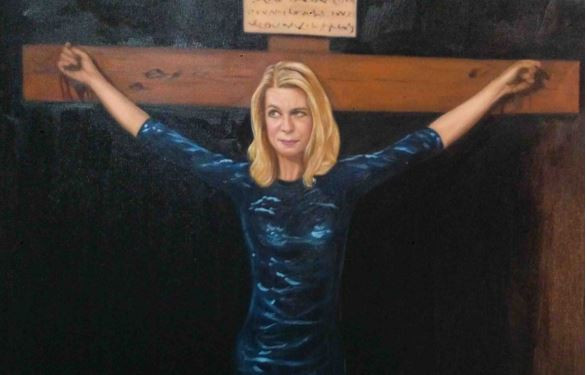 "People might be surprised to hear that even in Canada, we are aware of Katie Hopkins and her 'relationship' with the British public. We decided that it was Mrs Hopkins' turn to get 'nobilified' and certainly did not struggle for ideas when deciding who or what to reimagine her as," Jensen explained.
"We thought that a court jester would be too obvious and decided that Lady Macbeth was too likeable. Then we remembered one of our favourite Katie Hopkins' quotes, where she directly compares her place in British society to Jesus's crucifixion.
"Although this is a gift for the British public to celebrate our 1000th painting sold in the UK, we have decided to send it to Katie Hopkins, who will no doubt hang it proudly in her home," he added. Proceeds from the sale of the prints are to be donated to Save the Children's Syria Crisis appeal.
Hopkins, who has been condemned by the UN (she said gunboats should be deployed to the Mediterranean to sink vessels carrying refugees), recently threw her lot in with Donald Trump, praising him for his proposed ban on Muslims entering the US.
Trump has taken time out to show his mutual appreciation for Hopkins, thanking her for her contribution to the debate, calling her "respected". Trump was most likely referring to an article written by Hopkins in which she defended the Republican presidential frontrunner's recent comments on the "Muslim problem" in London. Trump posited that parts of London were off limits to the police to widespread derision in the UK.
"There is fear among the police AND the public," Hopkins said in his defence. "In part we ARE a radicalised nation and it does nobody any favours to deny the obvious... My family is not keen for me to be in the capital," she added.