Alan Sugar has reprimanded controversial television personality Katie Hopkins after she criticised celebrities for their gushing tributes about Cilla Black, following her death on Sunday (1 August 2015).
The former The Apprentice contestant took to her social media account to joke about how many people had paid their respects to the deceased 72-year-old entertainer online, just a few hours after news broke confirming that Black had passed away, writing: "If there are any celebrities who haven't yet tweeted their sadness over Cilla, please report to Sincerity Services immediately #rushtogush."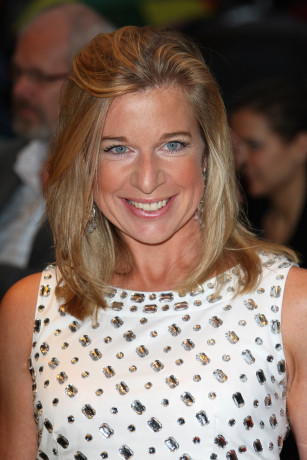 Sheridan Smith, Holly Willoughby, Sir Cliff Richard, Cheryl Fernandez-Versini, Des O'Connor and Joan Collins were some of the famous names who expressed their condolences over Twitter; among these was Sugar's own tweet, which read: "Very sad news Cilla Black passing great presenter and artist RIP".
After Hopkins's first comment caused outrage online, with some Twitter users asking what was wrong with her and urging the former Celebrity Big Brother contestant to "have some respect", she tweeted a follow-up remark saying: "I understand people love Cilla. But the race to proclaim this on Twitter is a curious thing." This second declaration obviously didn't go unnoticed by Sugar, however, as he hit back at Hopkins by retweeting her statement and adding "why don't you shut up you idiot!"
The exchange continued as Hopkins replied: "Calm down @Lord_Sugar, you know you love your favourite Apprentice really ...", to which Sugar responded, channelling his on-screen boardroom self: "Enough with the controversy BS you need to know where to draw the line. This was too far."
While the online argument between them was brief, Hopkins made sure she had the last word on the subject, even if her tweet was not directed at Sugar. She finished by writing: "When we show respect we have a minute's silence. When slebs want to be seen showing respect, there is a deafening clamour #rushtogush."