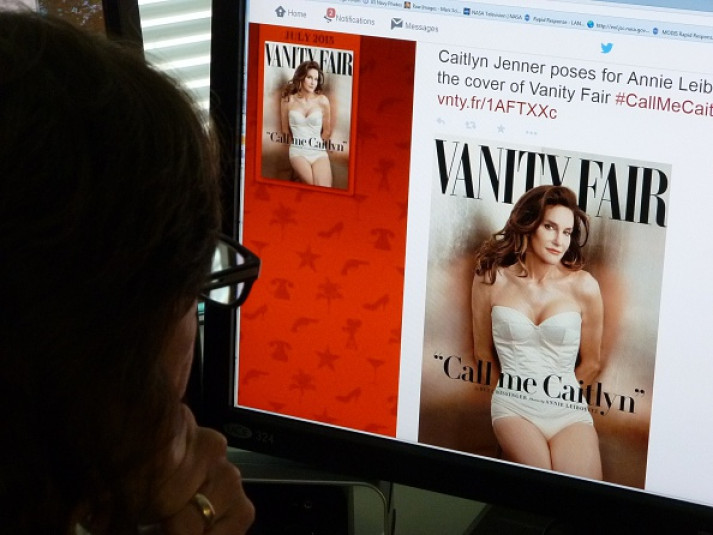 Even as Caitlyn Jenner garnered a massive fan base since her transition to being a woman, Katie Hopkins seems less impressed with the 65-year-old reality TV star.
The British TV personality has slammed the former Olympic gold medalist saying: "She is just trotting about in a silk corset."
"Caitlyn, get over yourself bird. Do something. Say something. Be something. Women are more than dresses & photoshoots," Hopkins wrote in one of her tweets.
One of Jenner's fans found Hopkins' tweets "offensive" and told the former reality TV star that "She's an Olympic medalist she's done more good in her life than you have."
And Hopkins replied:
However, the former Apprentice alum received sever backlash from fans who questioned her achievements while accounting that of Jenner.
"Caitlyn is an Olympic champion and a motivational speaker as well as a parent and a LGBT activist. What have you done lately?" a fan wrote.
Another fan replied to Hopkins' tweet by accounting the former Keeping Up with the Kardashian star's accomplishment. "When she changed her gender she did not erase her life's accomplishments. Being retired and fabulous is her earned right."
However, the British columnist continued to slam the 'I Am Cait' star and posted another tweet saying: 'Internalised transphobic grasping?' Chuff off. I am OVER Caitlyn Woman, bloke, celestial being. I don't give a toss."
Jenner, whose docu-series will premiere on E!, did not reacted to any of Hopkins' remarks.