Katie Price sparks fan fury with 10-year-old daughter's 'dangerous' photo: 'How stupid'
Price has shared the snap on Instagram.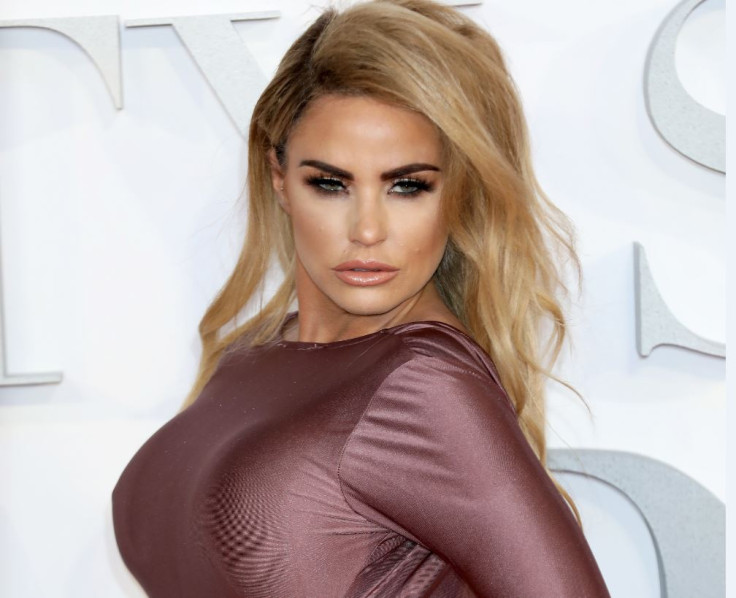 Katie Price has unintentionally managed to ignite controversy with her social media post yet again. This time too her parenting skills have been the area of discussion.
The former Celebrity Big Brother star has now outraged her fans by putting her 10-year-old daughter Princess in a washing machine to promote a product.
"Hide and seek! Found Princess in our new 18kg washing machine from Cater Wash the best thing I've found to get my washing done quicker," the mother-of-five wrote alongside the photo, which she has shared with her 1.6 million fans on Instagram.
"Making housework soooo much easier because I can wash loads at once!! www.caterwash.com [sic]," she added.
The reality TV star's fans have slammed her for posting the snap on the photo-and-video sharing application that shows her daughter cramped into the machine. Many of her fans have called her "irresponsible", while some have pointed out the dangers of putting children inside electrical devices.
"Shouldn't be posting this with a child in a washing machine!' How stupid and dangerous," a fan commented.
Another fan agreed and said: "A little boy died playing hide and seek doing this where I live. Not trolling, I love Katie. Just hope the younger ones don't see."
"What a cool idea. Let's promote kids getting into washing machines. What next ovens?" one fan asked.
However, there were others who jumped in to defend Price as they believed that Princess was in no danger as putting the child in a washing machine was just a publicity stunt.
"It's obvious this is a publicity stunt for the washing machine to show how massive it is which is great. I'm 100% sure Princess was safe at all times. But what about other kids who might see this and think its a good idea to climb in a washer?" a fan said.
Another said: "What is wrong with you people man, leave the poor women alone ffs, the door is wide open she's smiling so what the problems just another mum having fun with her 10-year-old princess you lot are idiots point blank."
© Copyright IBTimes 2023. All rights reserved.