Katy Perry treated the audience at the Wells Fargo Center on the final day of the Democratic National Convention with two hit tracks – Rise and Roar. The songs that characteristically suit the occasion, wherein Presidential candidate Hillary Clinton officially accepted her party nomination, were preceded by an earnest plea from the songstress to "have an open mind" during the voting on 8 November.
With her electric performance and a supporting beau in the form of Orlando Bloom – who proudly captured the moment from the stands – Perry clearly owned the show on 28 July.
But, there was another reason, why the Firework singer made news on Thursday even before the Philadelphia event commenced.
According to a report by Hollywood Life, earlier during the day, the 31-year-old singer-performer was seen sporting a mysterious band on her ring finger as she rehearsed for her DNC performance. This sparked rumours and soon the rumour mills were abuzz with wedding speculations of Perry and Bloom.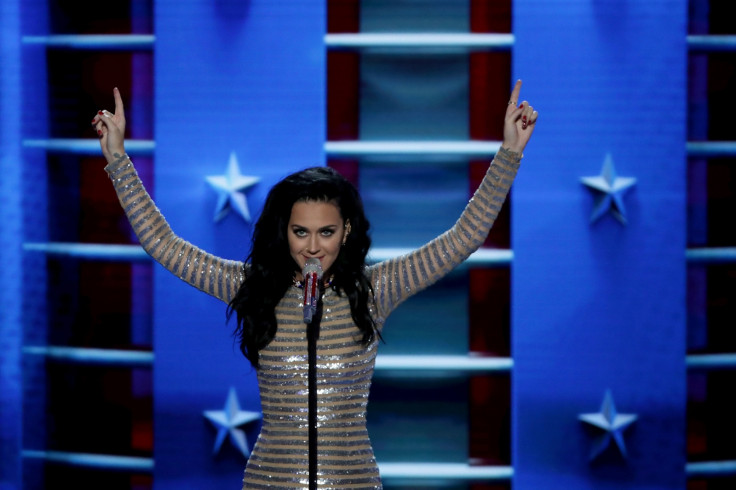 While the singer has not announced anything officially, the gossip website claimed that the two getting engaged is a likely situation, especially after the recent information about the Pirates Of The Caribbean actor. A source told E! News that Bloom "also plans to get married and have more kids one day." However, the gossip report based on speculations must be taken with a pinch of salt.
Meanwhile, the 39-year-old English actor was seen setting couple goals during the DNC as he clicked a photo of his pop star girlfriend from the crowd. When Bloom was busy supporting Perry, the songstress reportedly spoke about her choice for POTUS this November.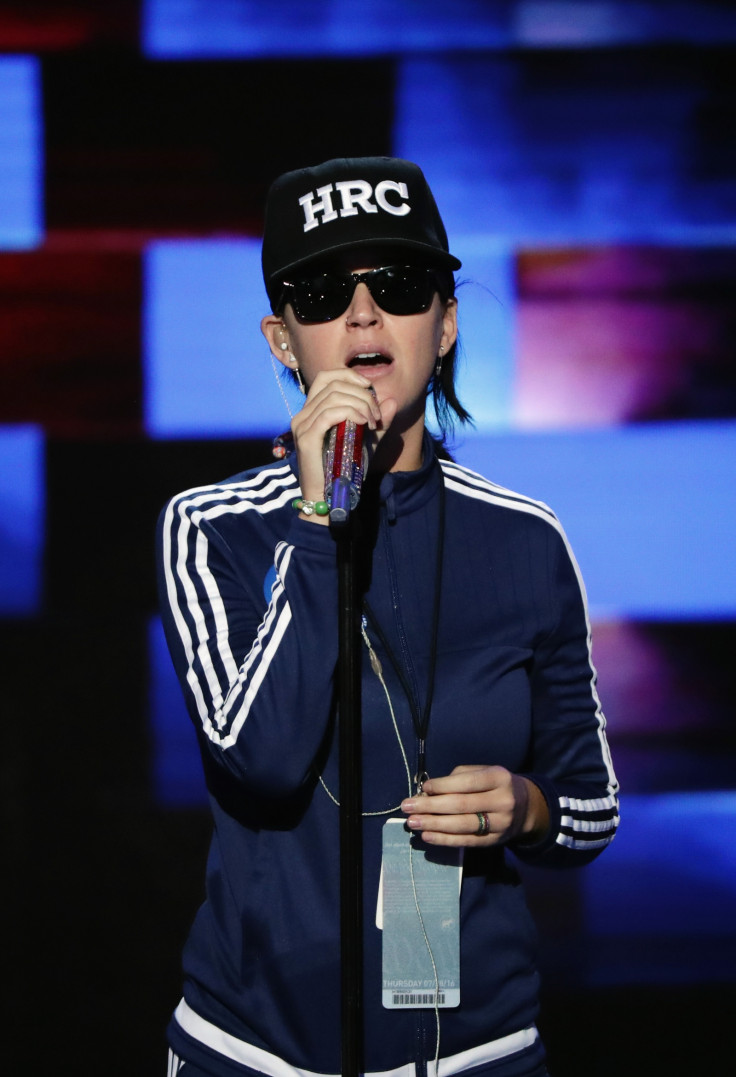 She said, "I love Hillary. I have saved messages on my phone from HRC. You know I've got a closet full of Hillary-themed dresses!"
At the Convention, the singer also spoke about her educational background and urged the voters to use their voice. "Here's how I'm going to use my voice: I'm going vote for Hillary Clinton," said Perry, who has been an early supporter of the Presidential candidate.